The launch of our new website got me thinking about how things have changed in the 11 years since we first went online selling Julieann's Fashion Jewellery. In those days internet shopping was still in its infancy and social media was largely unheard of. Facebook had been founded the year before and had yet to take off in the UK let alone be thought of as a potential business tool to connect with followers and customers. Twitter was a twinkle in a developer's eye and wouldn't appear for another year. We now have a whole host of social sites; some have come and gone but generally social media use is alive, kicking and growing in ways that were difficult to predict all those years ago. Who foresaw the use of adverts on Facebook, Twitter for Business, Instagram etc.?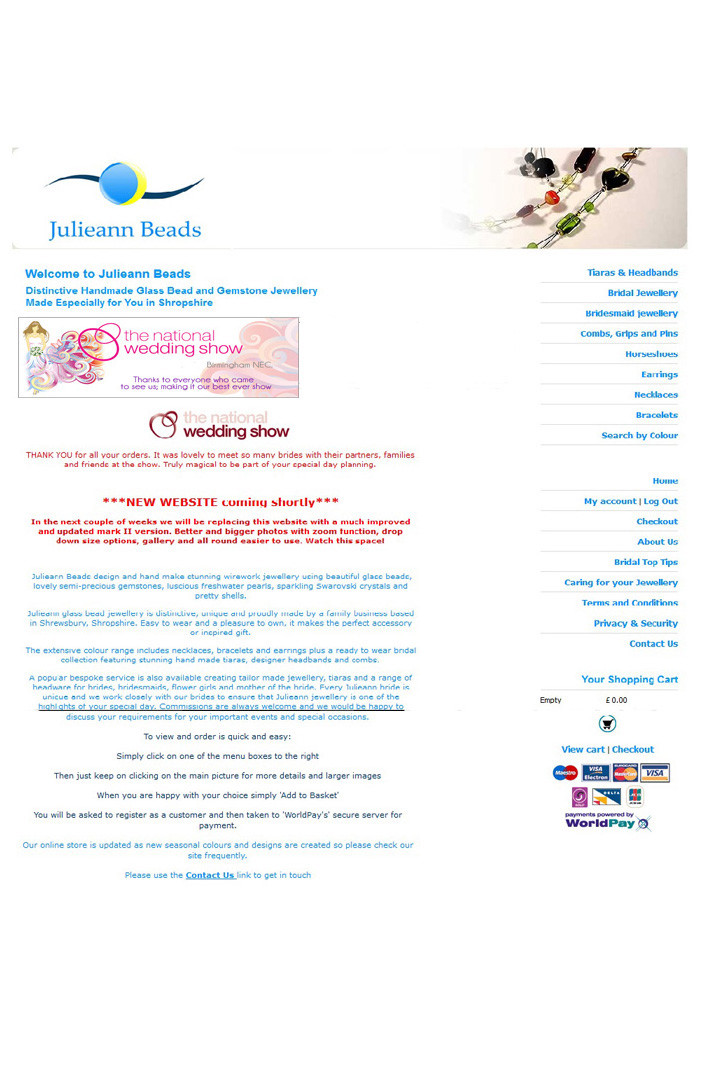 First Website 2005-2010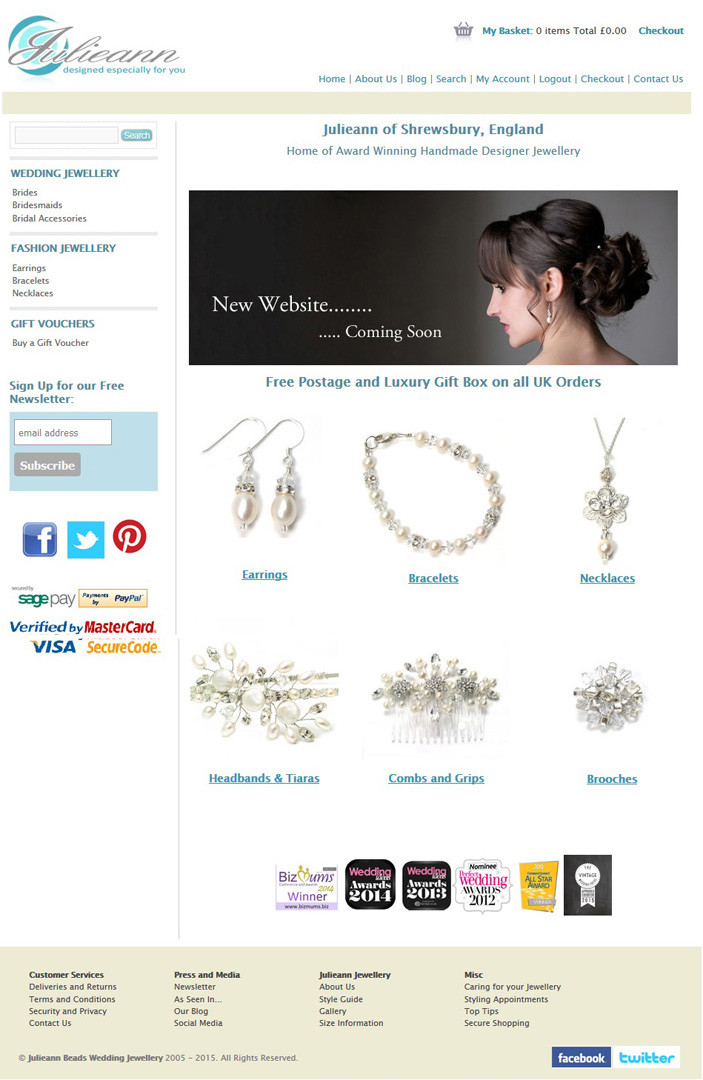 Second Website 2010-2015
In those days people connected to the internet via a PC at home (or work if you were lucky), desktop use greatly outweighed the use of laptops. Whatsmore most people used Internet Explorer as their browser – there just wasn't the choice we have today. Device and browser compatibility in designing a site wasn't really an issue.
In addition, the infrastructure around online shopping was in its infancy think of the lack of real choice in terms of parcel carriers, payment gateways, Internet Merchant Accounts etc. Whole industries have now sprung up to service the ever growing number of people who prefer to trade and shop online.
I wouldn't have been doing this – blogging – when we first started. WordPress was launched in 2003 and Blogger relaunched in 2004. It was not until 2010, on the launch of our second site that we joined the ranks of the regular blogger. Something we enjoy and have continued on this our third and new site.
Site functionality has changed dramatically over the years. This is particularly true of the possibilities that now exist with the handling and display of images. Sites are now far more image rich with ever more clever ways to display them. They have integrated blogs – rather than this being a separate entity. They also have far more dynamic 'Content Management Systems'. It was time-consuming to edit text on our first 2 sites. The CMS editor was not particularly user friendly or intuitive and any changes needed to be published to the live site to see how they would look. This often meant having to reopen the editor to have another go before needing to save and view on the live site again.
This third generation site is far more flexible in all sorts of ways we could never have imagined just 5 years ago. However, and perhaps not surprisingly, it has been our most complex and time-consuming development to date. Nowadays, site design and development have to consider the large multitude of devices that customers use to connect to the internet. A 'fully responsive' site has to look good, load quickly and function perfectly on desktops, laptops, tablets as well as mobile phones. It has to work with a larger choice of operating systems, browsers, differing screen sizes and orientations. It has to link to relevant social media platforms and be capable of sharing images and information quickly and efficiently.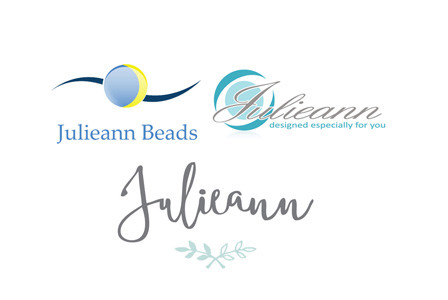 We were quite sad, on both occasions, when we turned the old sites off. They had become old friends – always there and always on. I wouldn't say as time passes that we miss them too much – such is the pace of change. We have, however, taken a nostalgic look back at the design of our old homepages and logo's. In comparing what we have now with where we've come from we hope you agree that the journey has been worthwhile.

© Malc Bird 14.02.16