Claire and Richard's beautiful springtime barn wedding was held in the midst of the glorious Staffordshire countryside. The barn was the perfect backdrop for the couple's wonderfully romantic wedding photos (courtesy of Neil Maxwell from Picturebox Photos).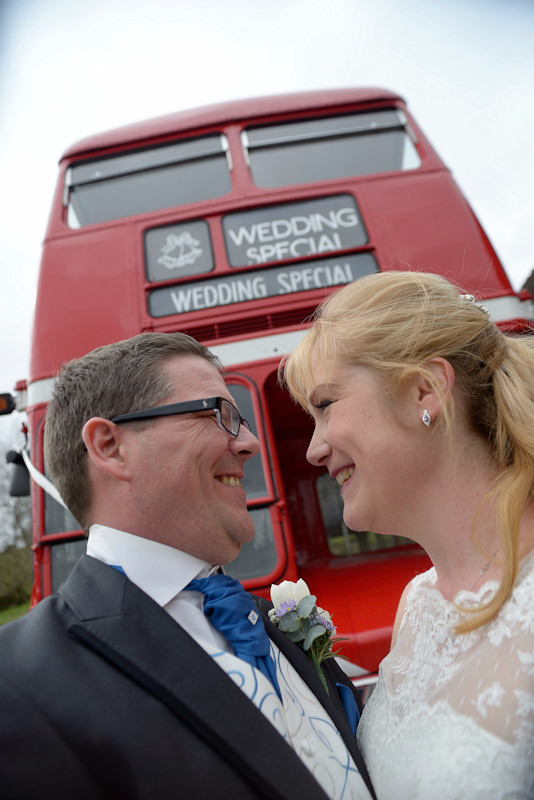 Wedding Special Bus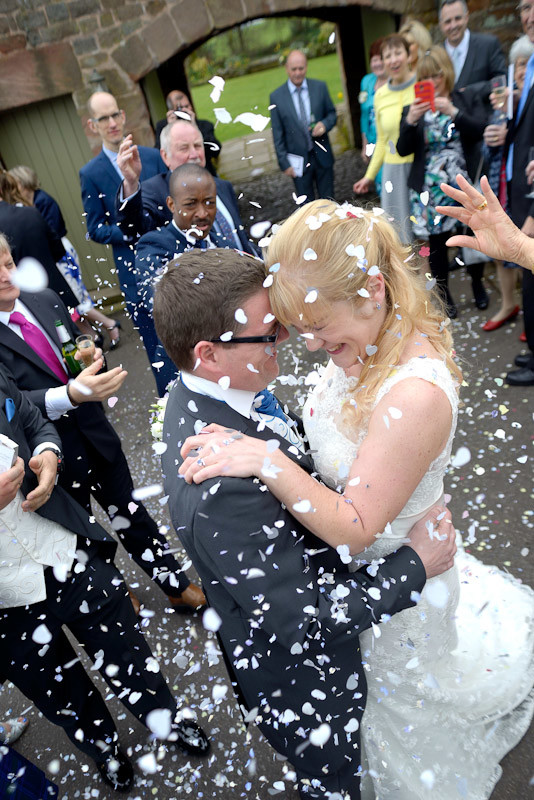 Confetti Cascade
Bridal Jewellery

Claire's stunning wedding dress from White Rose had a sweet heart neckline with an elegant lace overlay. It was wonderful meeting Claire and helping her to put together her wedding day look when she came over for an accessories styling appointment.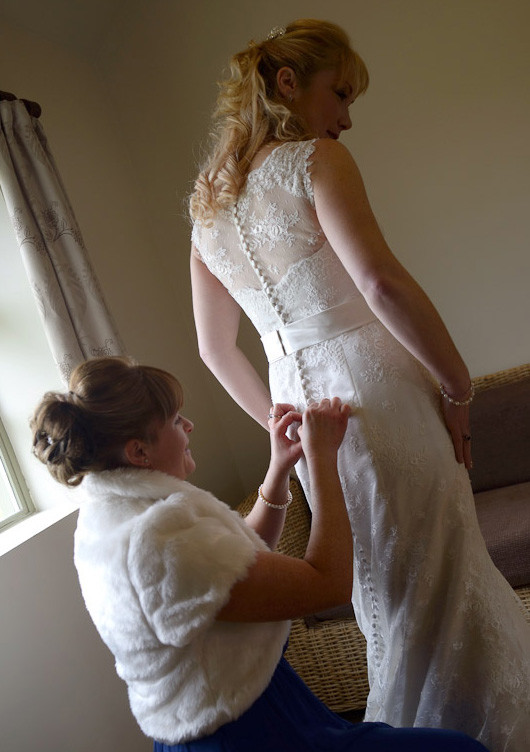 She immediately fell in love with the Lily Tiara comb; the pretty pearl sprays and shape of the diamante echoing the exquisite lace detailing of her dress.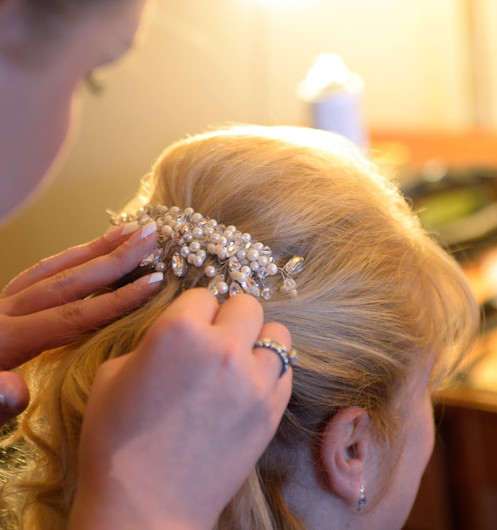 With her hair worn half up with loose curls Claire wore her bridal comb at the back of her head.
Claire added a Charlotte bracelet to complete her accessories and on their wedding day hubby Richard surprised her with a pair of earrings. "Once again many, many thanks from myself and also on behalf of my hubby Richard, who, despite being the least fashion concerned person in the world, did compliment me on my choice of jewellery. Result!"
Bride's Top Tip
We asked Claire what advice would she give other brides-to-be and she replied… "I would say don't sweat the small stuff. We had 11 people cancel on us in the 4 weeks before that day and it turned me 'Grey' but in the end the day was perfect even though I had been stressing over the table plans with days to go; it really did not matter!"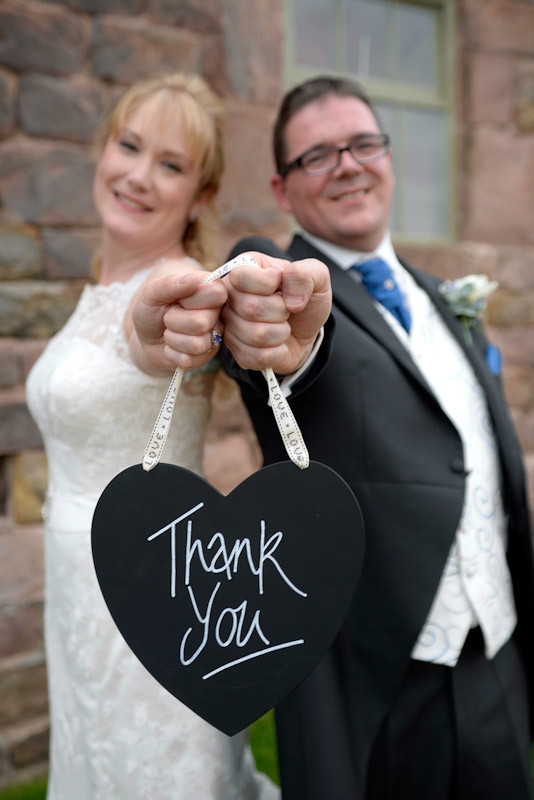 Claire sent us a wonderful personalised thank you card which we will treasure. "Thank you so much for all your help, best of luck with everything moving forward and I would never hesitate to recommend you to everyone and anyone".
©Julieann Bird 29.01.16