Beautiful blush is one of this season's hottest wedding colour trends. Soft and feminine, blush adds warmth and a natural glow to any bride on her wedding day.


Blush Bridal Lace Headpiece
Recently a bride-to-be booked a styling appointment with me to discuss her wedding accessories. She has the most elegant wedding gown; illusion net with ivory lace detailing over a blush under skirt. Focussing on her bridal headpiece first she immediately fell in love with the Esme Hairvine; the exquisite lace pattern echoing that of her dress perfectly. The bride-to-be wanted to have some of the blush colour introduced into her headpiece so when I created her Esme Vine I added three small clusters of dainty blush coloured Swarovski crystals.
Esme Hairvine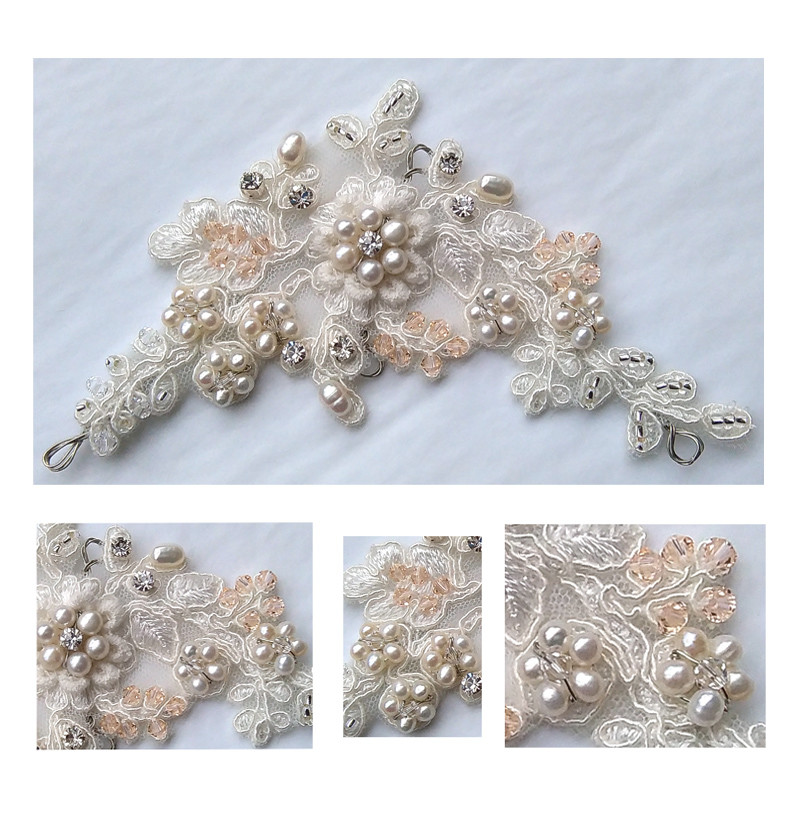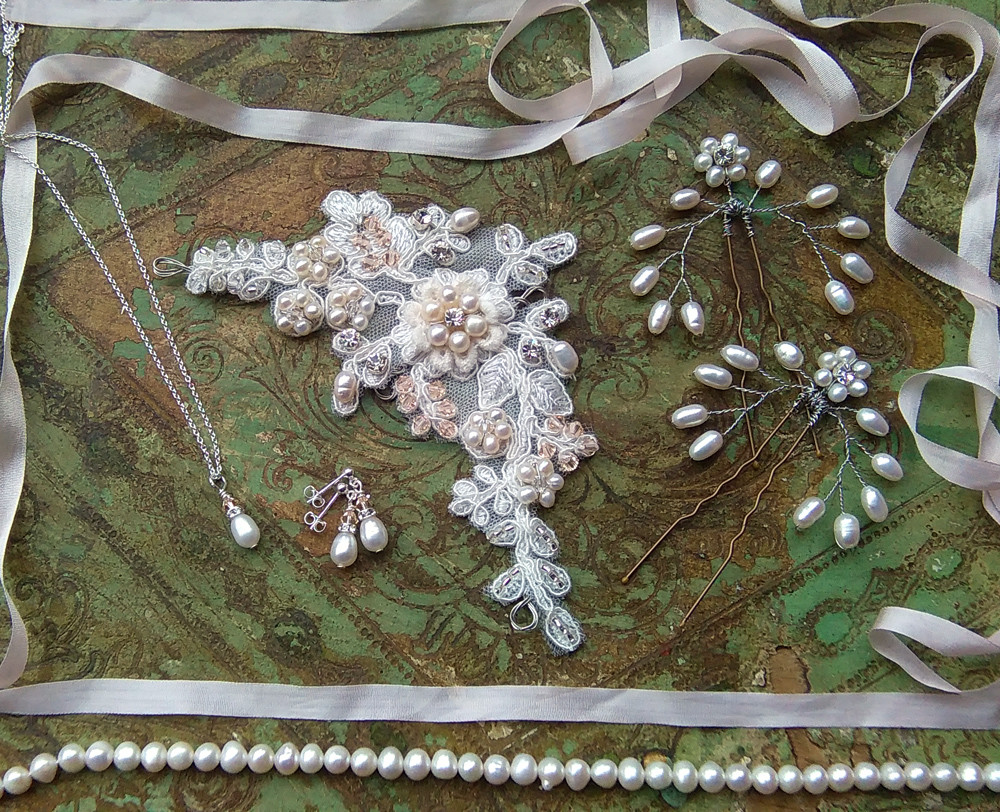 Blush Bridal Jewellery
Planning to have a pinned up braid hairstyle the B2B will be wearing the lace bridal headpiece to one side. To balance this and give bridal detailing to the other side of her up-hairstyle she opted to add a couple of Mia Pins.
To complete her wedding day look the lovely bride-to-be chose a pair of dainty Anya Earrings and a matching Anya pendant; the top crystals being changed to blush in order to match her other wedding accessories. The delicate ivory freshwater pearls in all these bridal designs give continuity throughout.
Mia Pins
Anya Earrings


As soon as she received her wedding accessories she kindly sent me a message saying how thrilled she was; promising to send me photos of her wearing them on her big day "I absolutely love my hairpiece and jewellery. Thank you so much!"
©Julieann Bird 12.01.17