As part of our re-brand and to support the new website we recently commissioned the design of new packaging. Based on our logo design it's been a mixture of excitement and nerves as we approved each stage.

Firstly our fabulous graphic designer Hannah from
Hello Bird
created the modified logo design in a variety of sizes for each box shape. From this the die blocks were made followed by test runs to check the printing and embossing processes.
We've opted for a soft matt dove grey to match the logo colour on the rest of the marketing material. We spent ages looking at packaging and asking our brides how they would like their wedding accessories to arrive. The luxury ribbed boxes are also the keepsake and storage boxes for your jewellery and head pieces as well as gift boxes for the ones you love.
Hello Bird Design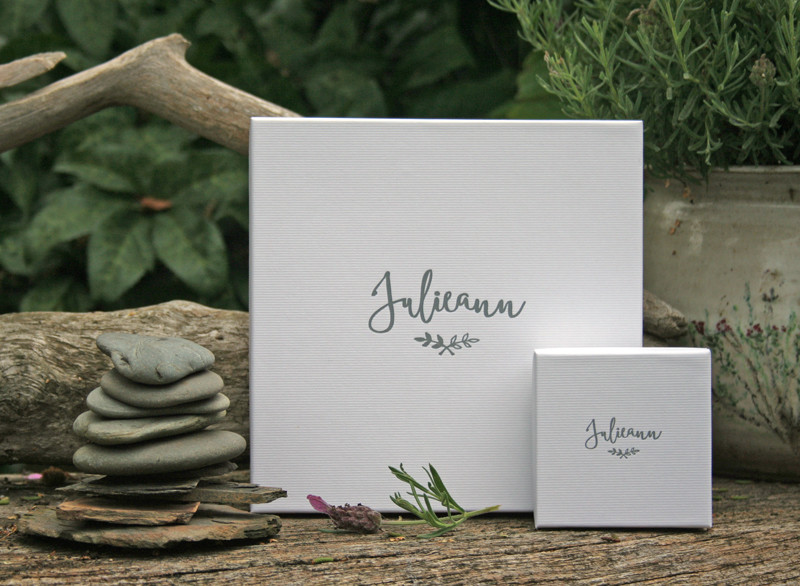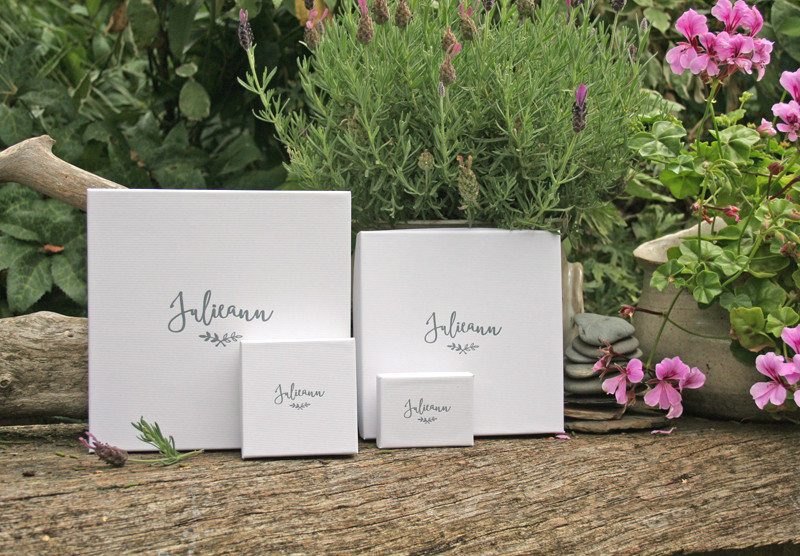 There was a lot of excitement when the lorry arrived with the packaging and when we finally got to see the boxes ... it was like Christmas had come early! Our packaging boxes have exceeded our expectations, and judging by the amazing feedback we've had already on our Facebook page when we shared a photo of our new boxes they look like being a hit with our customers too.
©Julieann Bird 03.08.16