Beautiful bride Vicky and her new husband Ricky have a wonderful collection of ornamental teapots. They used some of their favourite ones as table centres for their gorgeous wedding at The Hundred House Hotel with its' fabulous 17th century tithe barn.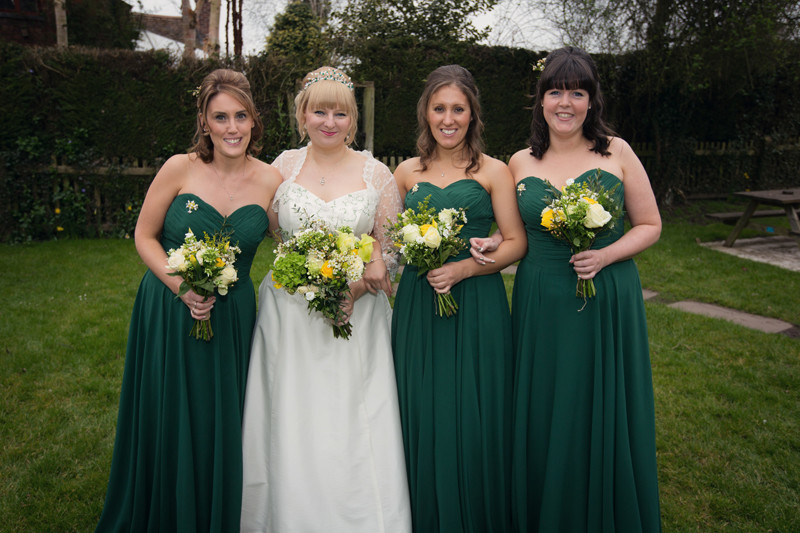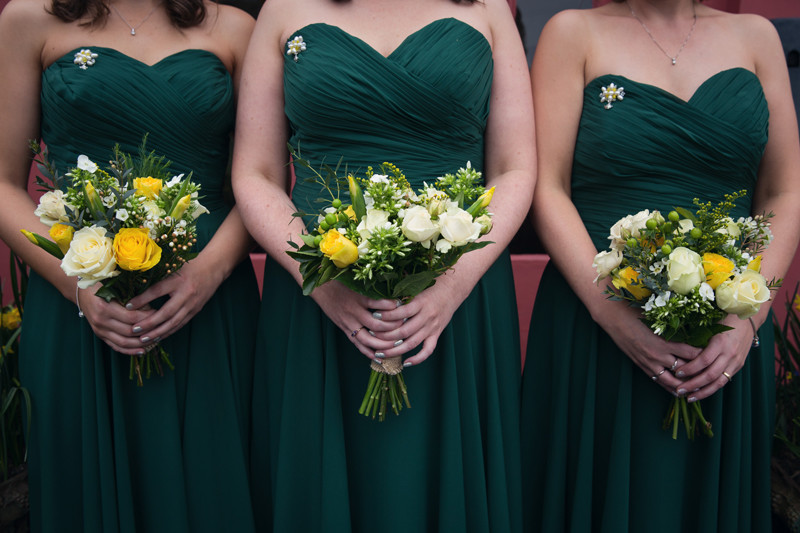 bespoke bridal brooches
Having already settled on her favourite colour of emerald for the bridesmaid's dresses and her own accessories, bride Vicky added fresh springtime yellow flowers.
When she came to see me Vicky asked if I could tie all these elements together to create bespoke brooches for her bridesmaids. These would be keepsake thank you gifts reminding her maids of their wonderful day.
Having looked at my existing brooch designs Vicky fell in love with the shape of the Moonlight brooch. I colour customised this by changing some of the clear crystals for yellow ones linking in with the spring flowers. The bridesmaid's gorgeous emerald dresses formed a wonderful backdrop showing the brooches off perfectly. Sterling silver teapot charms were added to the bottom of the brooches completing the design and reflecting the wedding theme.
Moonlight Bridal Brooch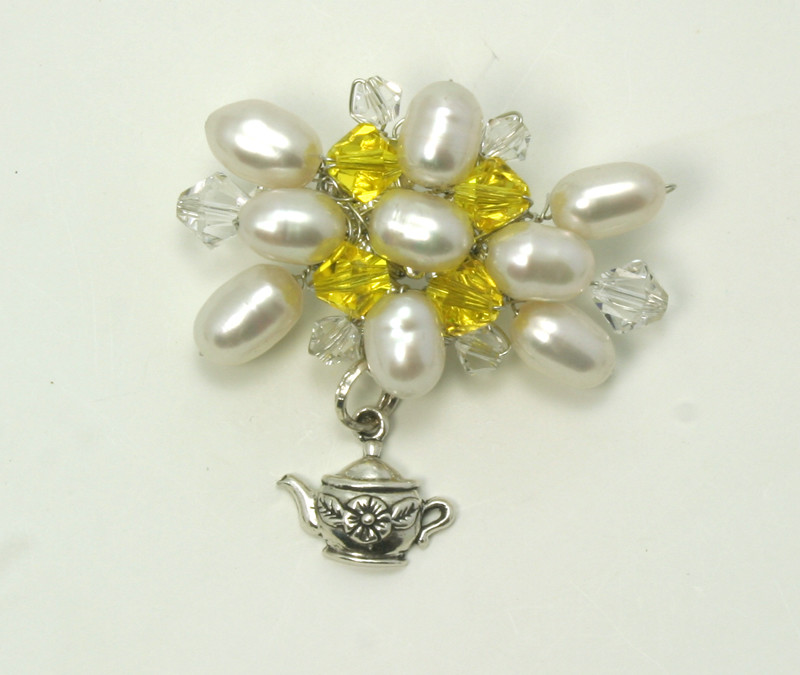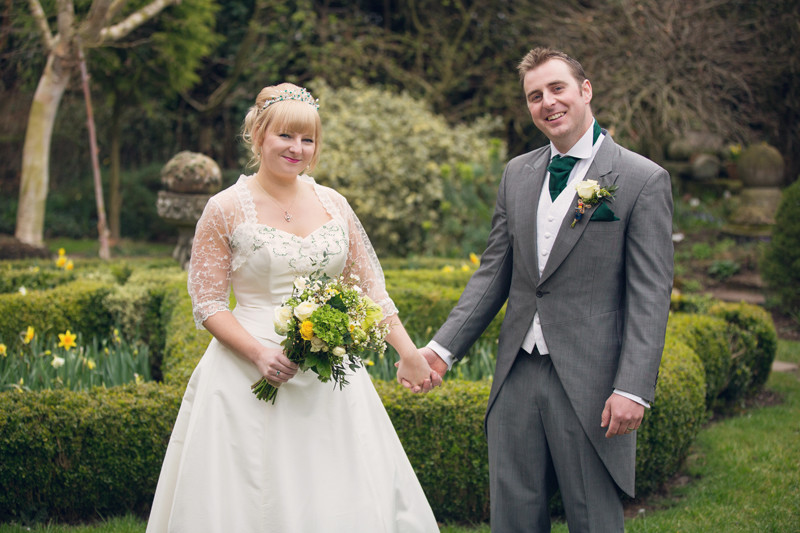 Vicky and her maids were thrilled with their wedding accessories as these stunning photos by James Tonge at ATD Photography show. Vicky and Ricky's wedding happiness is now completed with the wonderful news that they are expecting a baby this summer; what a fabulous year they've had.
©Julieann Bird 27.01.17
ATD Photography