Have you thought about your wedding day close up photos? You will probably have stunning images taken of you holding your bouquet, the moment you make your vows and become husband and wife or when you sign the register.
Adding a bridal bracelet not only brightens up bare arms but creates a feature that adds sparkle and elegance to your special day close ups.
Forever Bracelet


Which Wedding Bracelet Style Should I Choose?
Lace wedding dresses look utterly elegant with pearls. We suggest that brides looking for vintage styling but with a modern twist take a look at our best-selling pearl bridal bracelet designs that include diamante and crystals too.
Wedding dresses with silvery or sparkling details look fabulous with glistening diamante and Swarovski crystal bracelets which echo these glamorous features.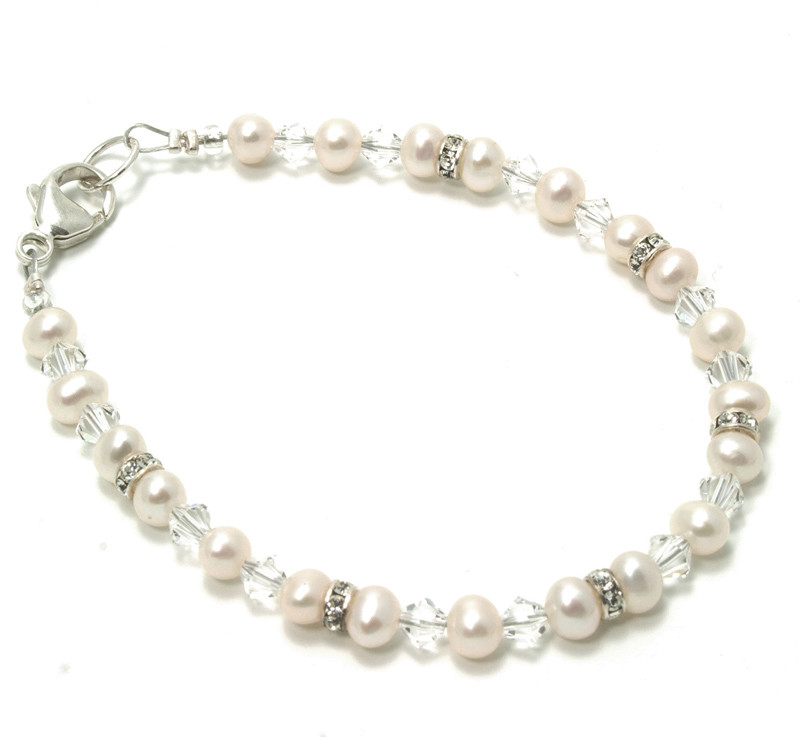 Our NEW Anya Bracelet has been a popular choice recently with Bs2B looking for a dainty, delicate and easy to wear wedding bracelet. This exquisite pearl, crystal and diamante bracelet is the same design as our best-selling Charlotte Bracelet, but is handcrafted from smaller components.
Anya Bracelet
Charlotte Bracelet
Kate Bracelet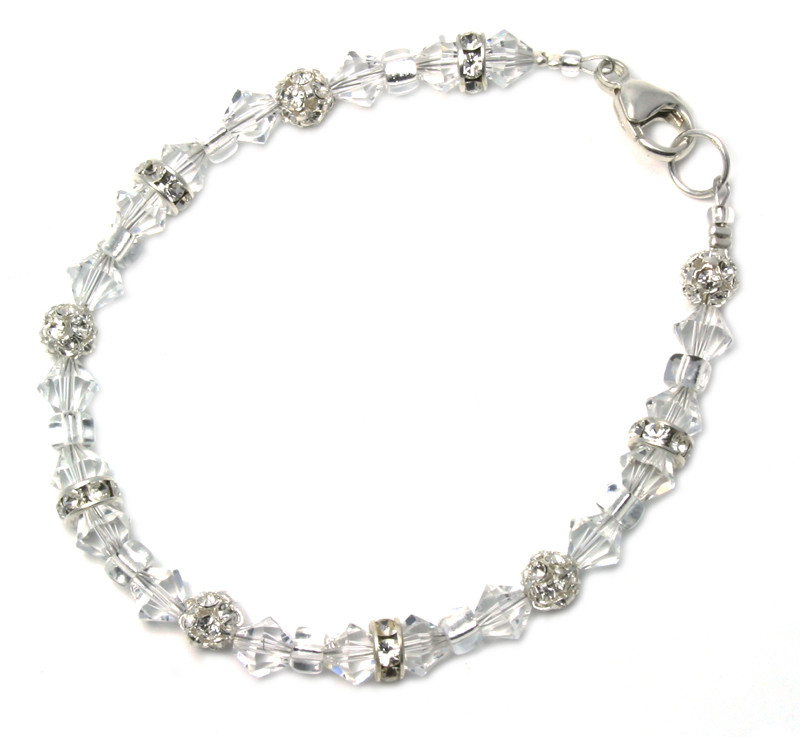 The glittering Kate Bracelet has been a real show stopper at recent wedding fairs. Brides-to-be just love the vintage style elegance of this single stranded bracelet; hand crafted from sparkling clear crystals and intermingled with dainty diamante details.
Top bridal bracelet tip
Wearing a bracelet that is slightly loose gives the appearance of long flowing arms in your wedding photos. It also allows the bracelet to swing round when it is worn so it catches the light and looks its best.
©Julieann Bird 11.03.16