Beautiful bride Vicky knew she wanted two things; a traditional bridal tiara and her favourite colour, emerald, incorporated into her wedding accessories.


moonlight bridal tiara
At her accessory styling appointment Vicky immediately fell in love with the Moonlight Tiara. This traditional pearl and crystal bridal tiara was the perfect match for the embellishment on the bodice of her beautiful ivory wedding dress.
Vicky was thrilled we could incorporate emerald Swarovski crystals into her wedding tiara. As we hand create every single wedding headpiece to order it allows us to offer a colour customisation service.
The same emerald crystals were added to her dress detailing by the seamstress recommended from the ever popular Heavenly Brides and Belles in Shrewsbury.
Moonlight Tiara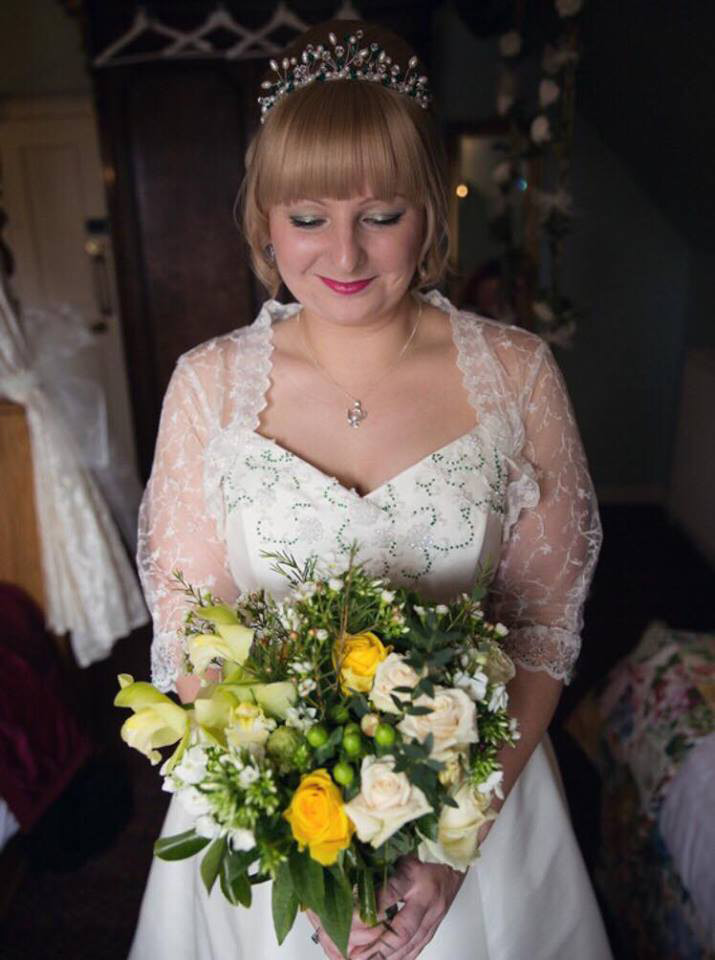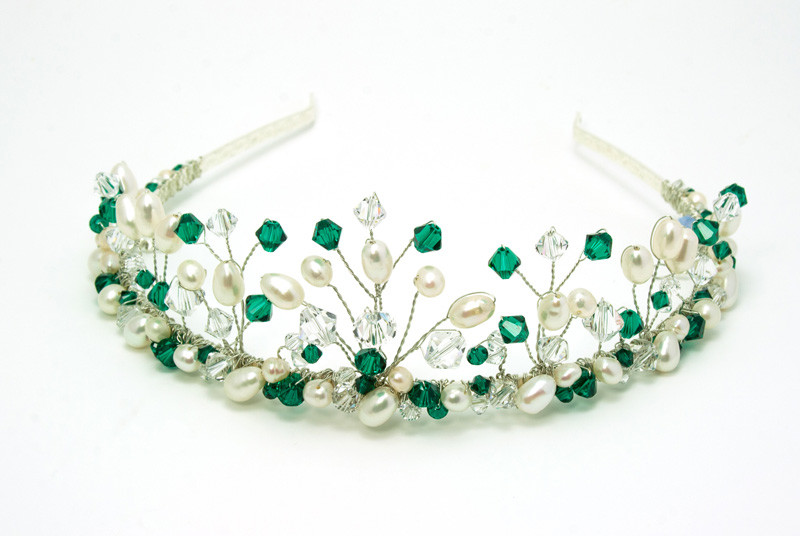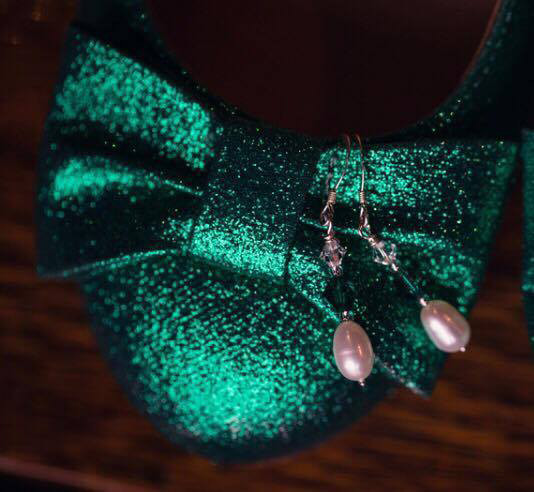 Bespoke wedding earrings
Emerald is a beautiful colour for a wedding theme; rich and opulent it suits all colourings and looks fabulous in wedding photographs too. Easy to see why it was chosen as the Panatone colour of the year.
Bride Vicky had the most gorgeous sparkling emerald glittering shoes. To complete her wedding day look we created a pair of bespoke pearl earrings with a single emerald crystal in each.


Bridal Thank you Message
Lovely Vicky even found time to send me this wonderful message on the morning of her wedding "Thank you so much- sat in my tiara looking beautiful!!! Love it!! Thank you again xxx"
We would like to thank Vicky and Ricky for letting us share their amazing wedding photos (courtesy of James Tonge at ATD photography) and wish them a long and happy married life.
©Julieann Bird 20.01.17