The soft light of autumn; when Mother Nature changes her colour palette to rich vibrant shades and yet we are still reminded of the warmth of summer, is a wonderful time of year to get married.


Sabrina was married at Guilsfield Church followed by a reception at the Lion Hotel, Shrewsbury. When she kindly shared her stunning wedding photo album with me, taken by the highly recommended JOL Photography, I was so emotional. Every single image was utterly beautiful and there were just so many gorgeous photographs recording her amazing day.
JOL Photography


Esme Lace Bridal Headpiece
Sabrina's stunning wedding dress had a sweetheart neckline with a square necked lace bodice overlay featuring ¾ sleeves.
The tulle skirt gave her fairytale ballgown style dress from Heavenly Brides and Belles in Shrewsbury a romantic feel.
With her auburn hair worn up in a low pinned curl bun, Sabrina was looking for a headpiece that echoed the lace of her dress but had a vintage feel.
It was a case of love at first sight when she saw the Esme Headpiece; the floral lace pattern was almost an exact match to that on her dress.
Heavenly Brides and Belles, Shrewsbury
Esme Lace Bridal Headpiece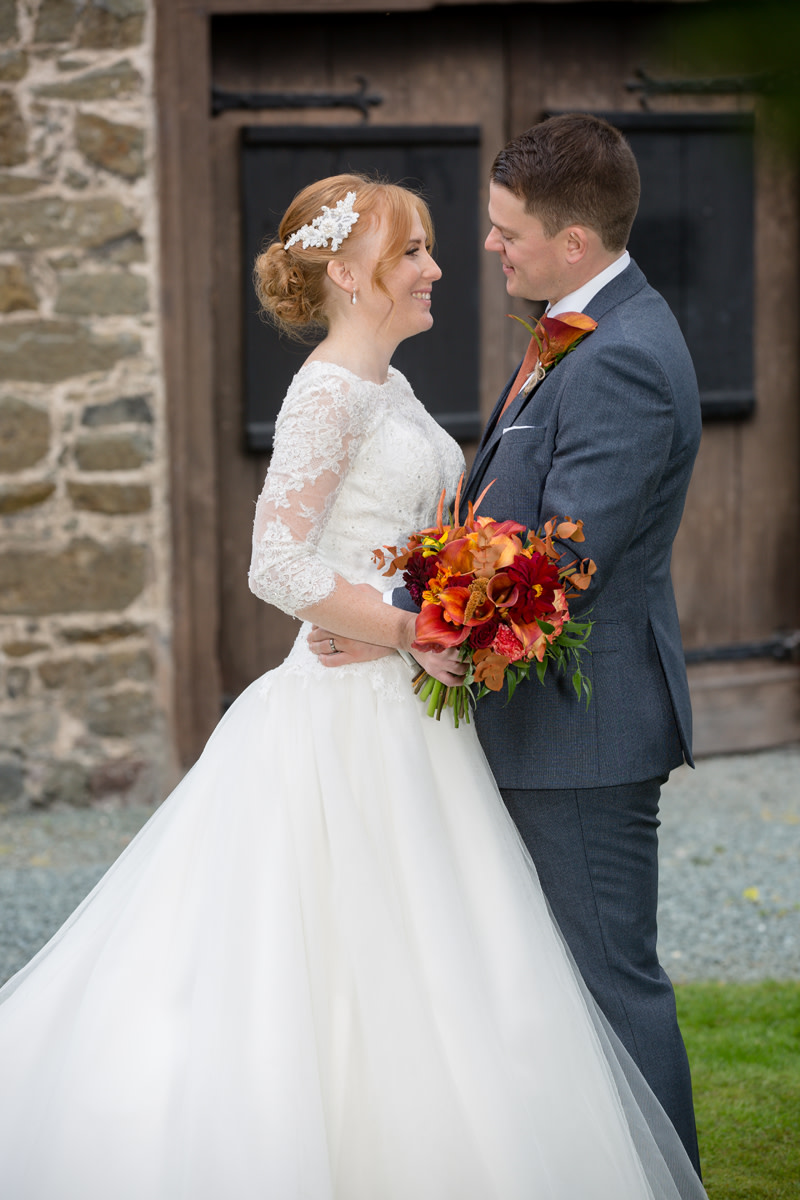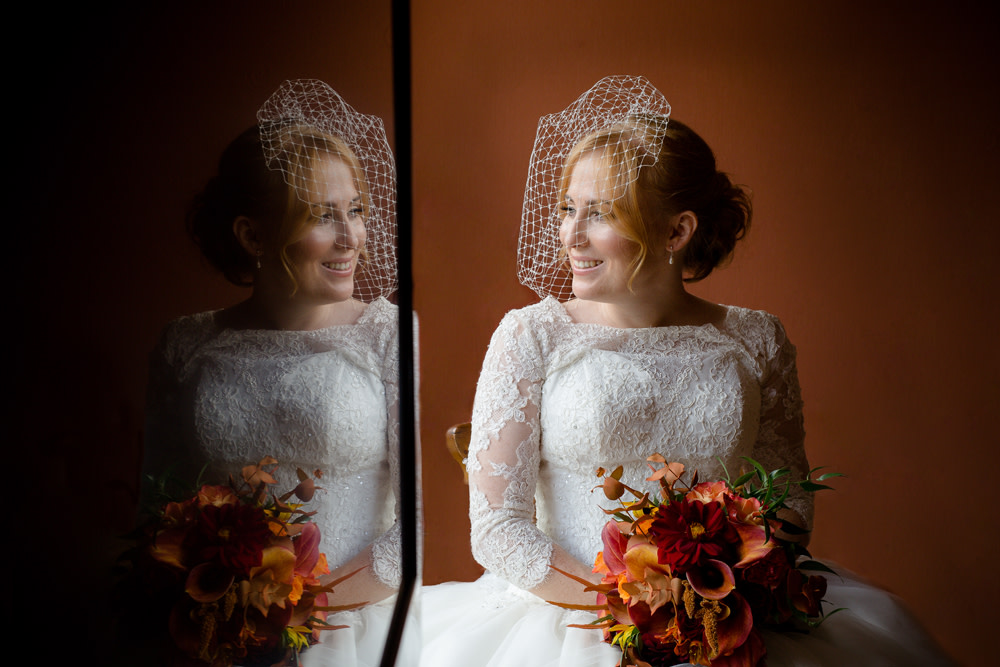 Sabrina Bridal Birdcage veil
Sabrina had already decided that she didn't want a traditional veil but quite liked the idea of a full face birdcage. On a small comb, the Sabrina Birdcage Veil (named after her) simply slotted in under her bridal headpiece and pinned at the side of her head.
This gave her the vintage vibes she was looking for and was easily removed after the wedding ceremony to show her embellished Esme Headpiece.
Sabrina Birdcage Bridal Veil
Bridal Jewellery
Sabrina's stunning dress and beautiful headpiece only needed minimal bridal jewellery to complete her wedding look. With ¾ sleeves on her gown, a dainty Anya bracelet made a feature of her wrist and looked fabulous in her close up wedding photos taken as the couple exchanged their vows.
The final finishing touch was a pair of Anya Earrings; the delicate pearl drops framed her face perfectly. Sabrina chose to have these on posts so they hung shorter.
"I have told my friends about you as your jewellery was so lovely, I wear them daily xxx".
Anya Earrings
Anya Bracelet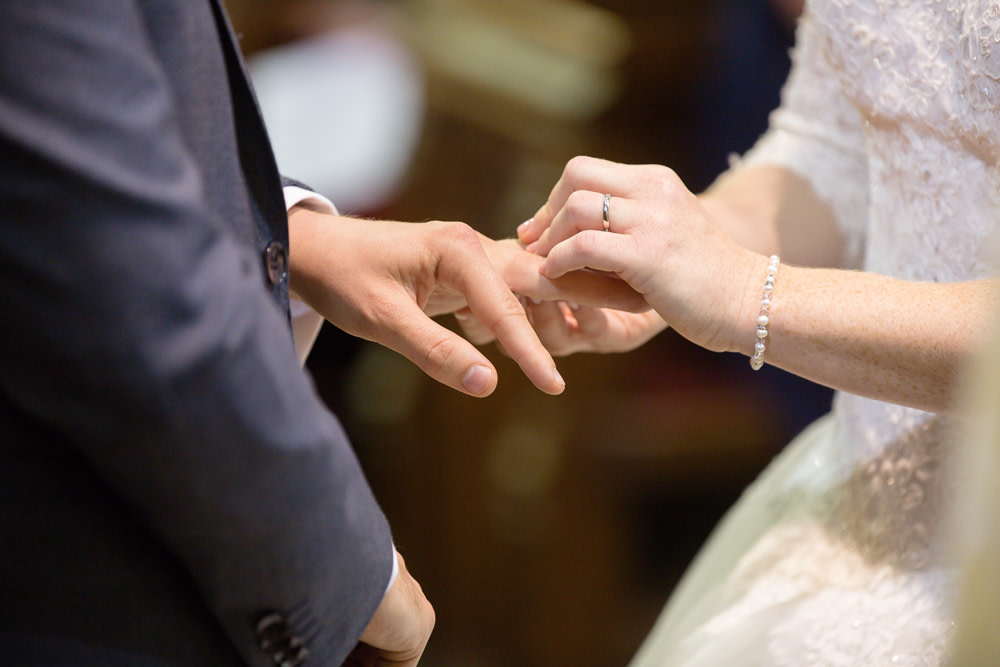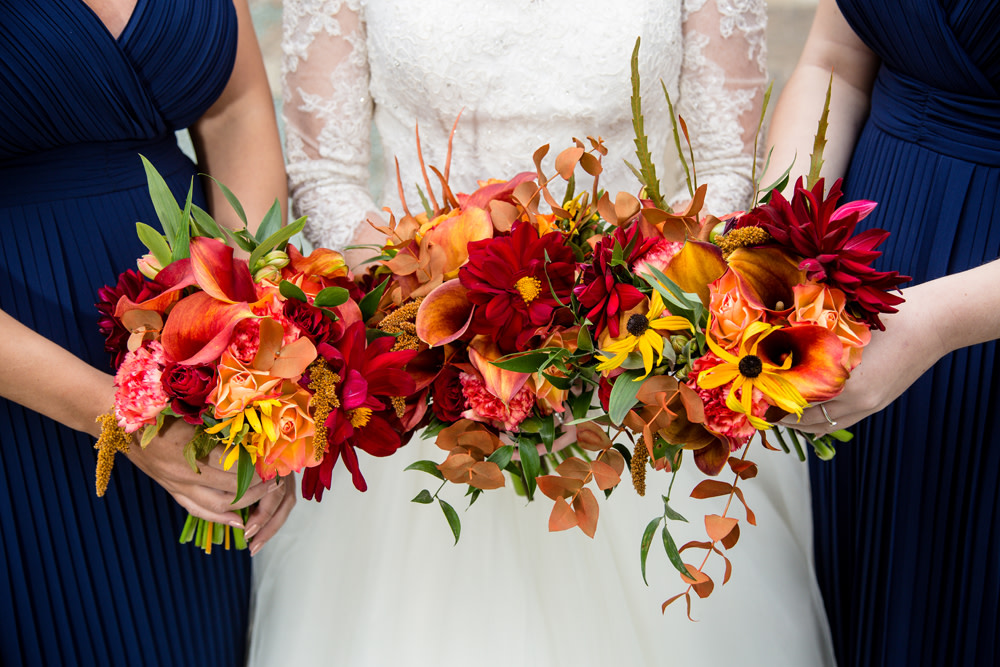 bridesmaids jewellery
Sabrina's two adult bridesmaids wore rich navy blue dresses which contrasted wonderfully with their beautiful autumn coloured flowers in vibrant copper, deep red and orange tones created by TMS Events.
TMS events
Anya Earrings
Anya Pendant Necklace
Mia Pins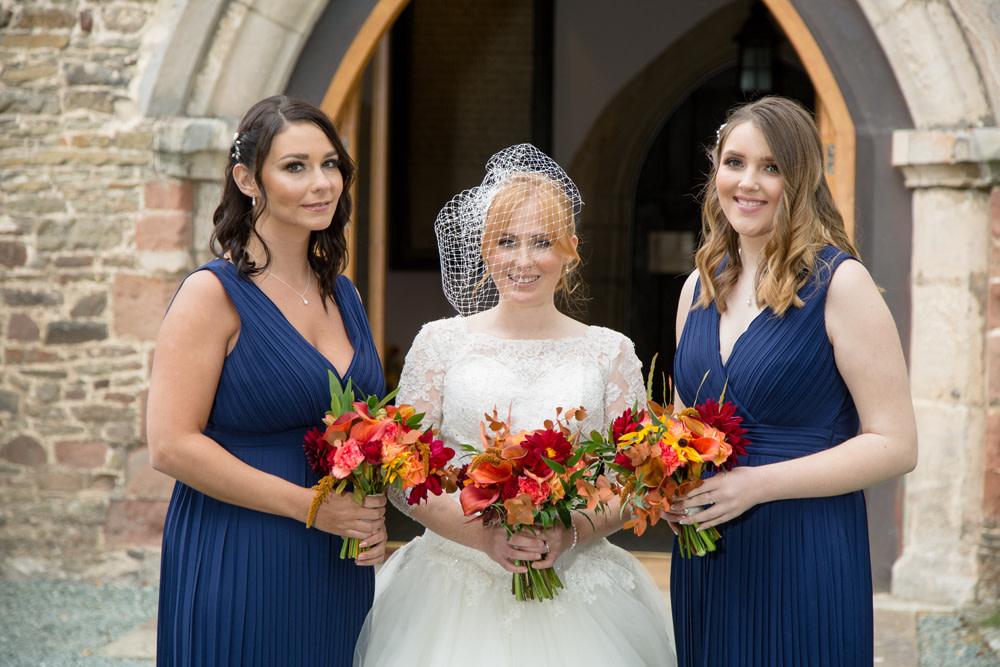 As thank you gifts Sabrina treated each of her maids to an Anya Pendant and pair of Anya Earrings each to match her own. These not only created a seamless link between the bride and the bridesmaids in the wedding photos but gave them pieces of jewellery to treasure forever and remind them of the special day.
The bridesmaids also wore Mia Pins in their hair, the dainty pearl sprays echoing those in the lace of Sabrina's wedding dress.


A truly glorious autumn wedding packed with emotion and utterly elegant bridal style details that I know will inspire many other brides-to-be. I'm forever grateful to Sabrina and JOL Photography for allowing me to share these beautiful wedding images.
© Julieann Bird 12.09.18