Photos shoots are great fun but incredibly hard work too. They sound glamorous which they are in terms of the breath taking images they can produce but, believe me you come home mentally and physically shattered as well as inspired and buzzing so you can't sleep!
I love going on styled bridal shoots; I get to meet some amazing wedding suppliers, often in fabulous locations and find them incredibly stimulating as they always get my creative juices flowing.
One recent photo shoot was styled on a 1970s wedding. I have already shared some of the professional images captured by the shoot director and photographer Sophie Kerr. We were so lucky though to be joined by filmmaker Harry Fisher and second shooter, Birgitta Zoutman who recorded the scenes of what goes on behind the camera which I'm sharing here.
Birgitta Designs Photography
Harry Fisher Films


Shoots mean early starts so you can make the most of the light. Every wedding supplier works hard doing their special skill to set the scene and prepare the models ready for the photographer(s) to swing into action.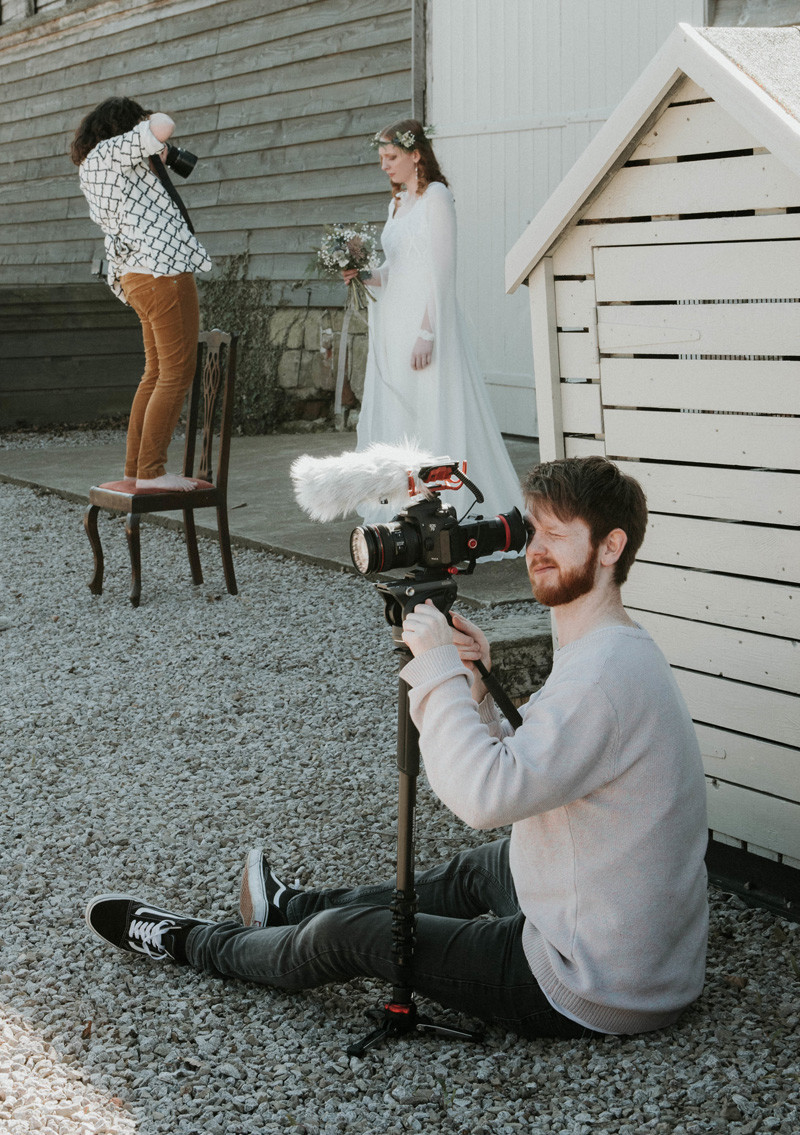 While Sophie shot one way, film maker Harry was recording the behind the scenes action the other!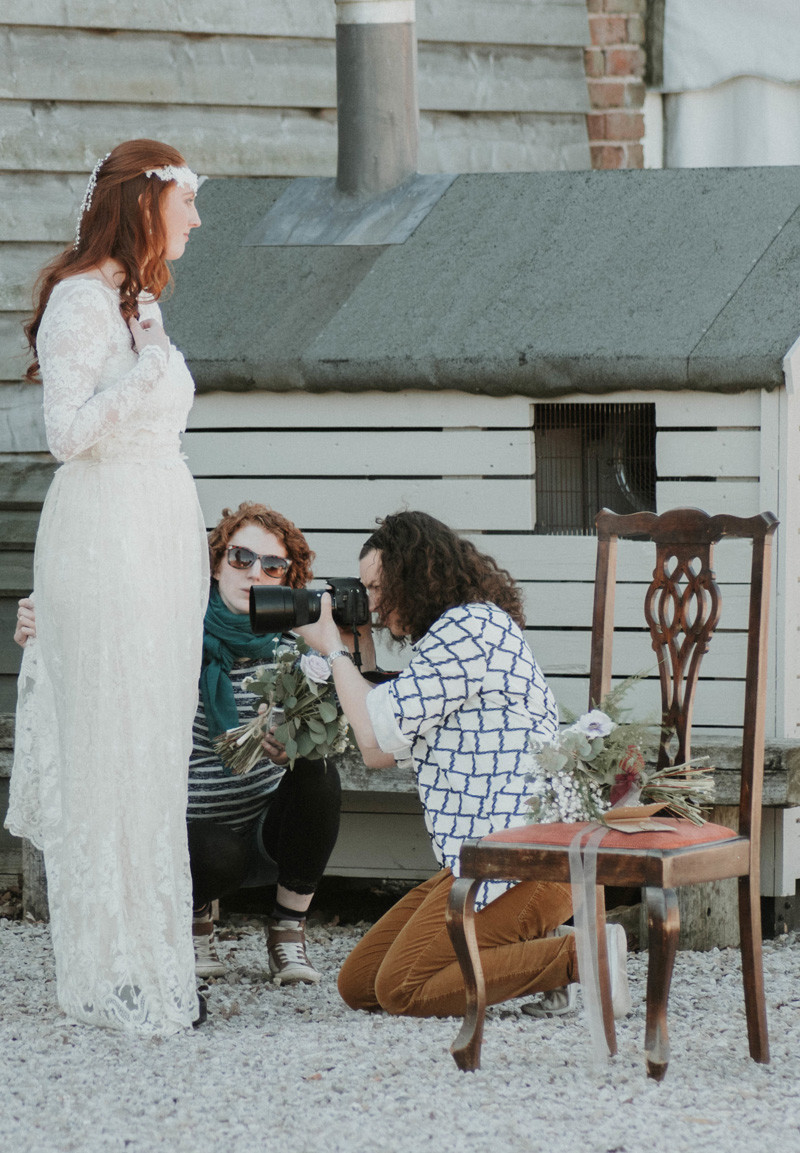 It's all about the details and light on a bridal styled shoot.


It's all hands to the pumps as the shoot gets underway, helping to hold wedding dresses and equipment as well as fetching and carrying.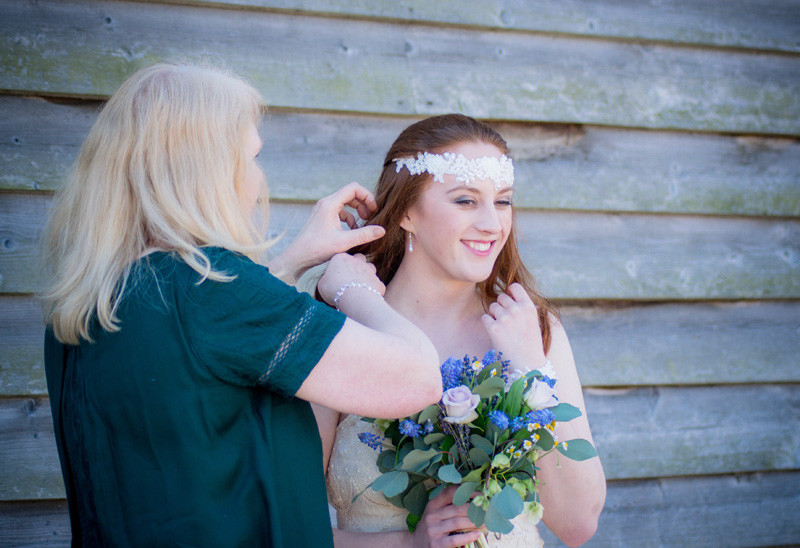 Here I am making some minor adjustments so that the bridal headpiece and wedding jewellery looked their best.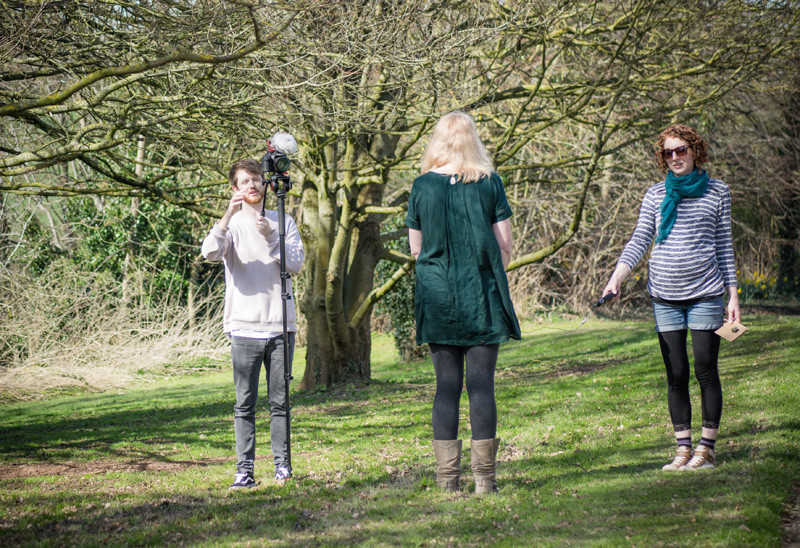 Being interviewed by Harry; documenting my role as a bridal accessory designer in the photo shoot.


Harry's film is awesome ... click HERE to see it.
Once the Sophie the shoot director and photographer was happy with the shots it was time to wrap it all up. This shoot ended with everyone enjoying yummy slices of the cake in the afternoon sunshine.
© Julieann Bird 17.04.17
Harry Fisher YouTube Film