Your choice of hair accessories is an important decision as what you wear on your head forms the link between you and your dress. Close up wedding photographs will show the top of your dress and your face; your hair accessories will complete the picture creating a bridal frame.
There are two important things you need to consider in finding the perfect wedding headpiece;
Hairstyle

Design of your dress

Your wedding hairstyle determines what sort of fixing your headpiece needs, for instance a headpiece design that needs lots of pinning won't be the easiest to put into short hair or hair worn down.


It's a good idea to choose a hair accessory that reflects the style of your dress. Lace wedding gowns always look fabulous with lace headpieces (eg Esme as shown above) or designs featuring pearls shaped to echo the lace pattern (eg. Blossom Tiara or Ava Comb).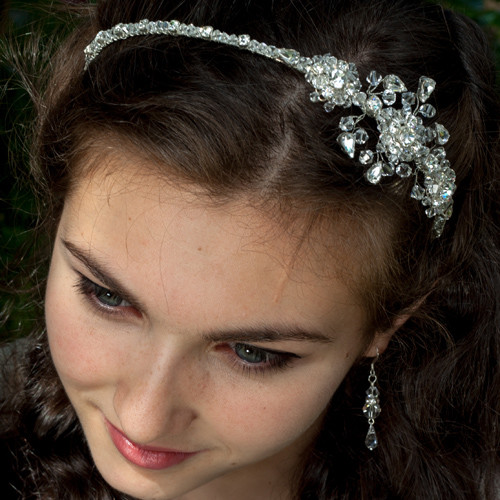 Sparkling Features
Does your wedding dress have a sparkling diamante focal point or maybe you're adding a bridal belt with a rhinestone feature?
Why not echo this by wearing a headpiece with a similar shaped dazzling diamante design? This Marilyn headband has an elegant diamond shaped side feature.
The Gemma, Megan and Chloe headbands look fabulous with bridal belts too.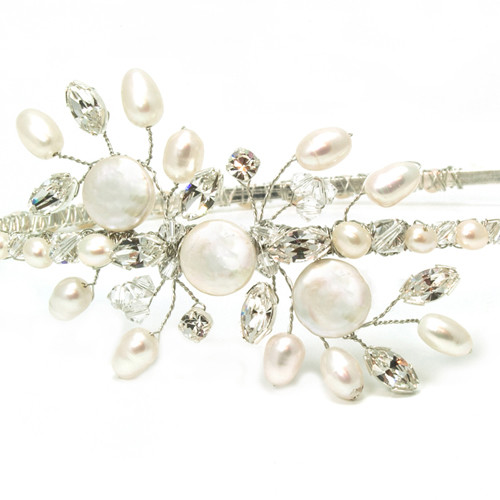 Short Hairstyles
Headbands or soft ribbon ties are the easiest accessory styles to wear with short hair.
Each bead and component is individually hand wired onto our flexible headbands which allows them to be gently bent to fit your head offering comfort and the the perfect fit.
Did you know that many of our comb designs can be made attached onto headbands too?


Plaits and braids
One of this seasons hottest hair trends is for long hair to be worn up in pinned curls and teased plaits.
These hairstyles are heavily lacquered to hold them in place.
Pins are perfect for dotting into plaits, braids and pinned curls creating a high impact feature that is easy to fix in place.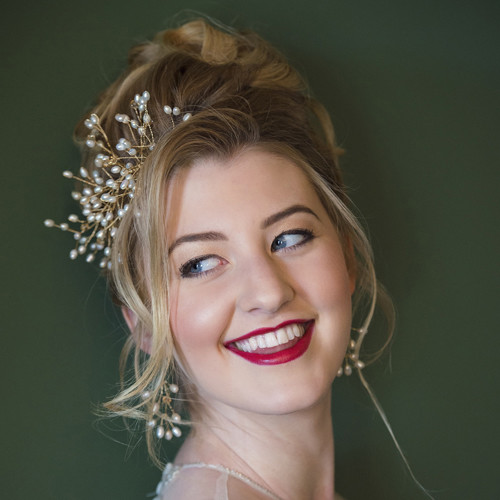 ophelia HairVine
The luxurious Ophelia hairvine is an extremely versatile bridal headpiece.
It can be simply pinned anywhere into your bridal hair.
The masses of soft pearl and champagne crystal sprays can be adjusted to create your perfect wedding day look.