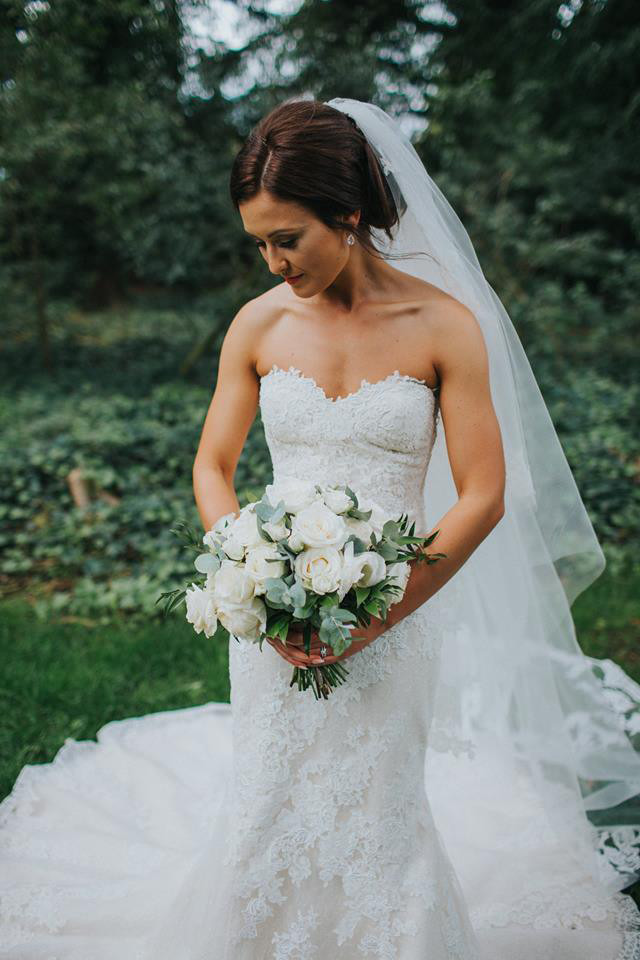 Angharad Diamante Bridal Comb
Elisha's wedding style was one of understated elegance with a gorgeous statement Pronovias wedding dress that she went down to Bond Street in London to choose.
Her breath taking gown featured a champagne coloured under skirt with a lace embellished net overlay and was finished with a matching long flowing veil.
Angharad Diamante Bridal Comb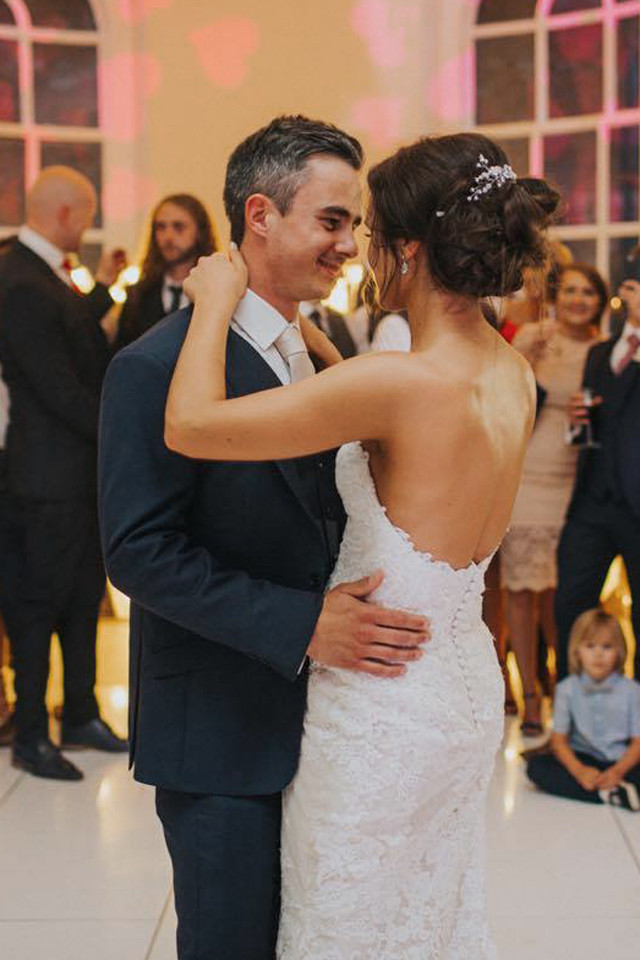 With her long hair worn up, Elisha had set her heart on a glittering diamante bridal comb with flowing trails that nestled in her pinned curls.
She immediately fell in love with the Angharad Comb; the symmetrical design glittered beautifully when she removed her veil for the couple's first dance and evening celebration.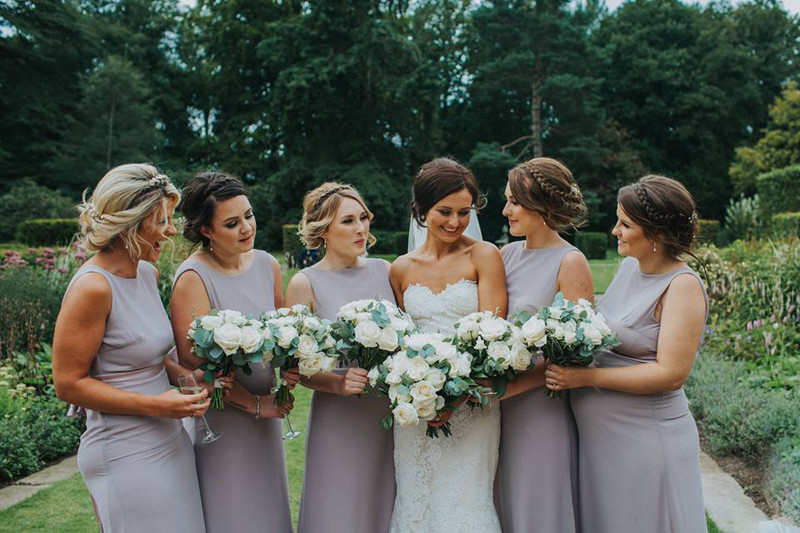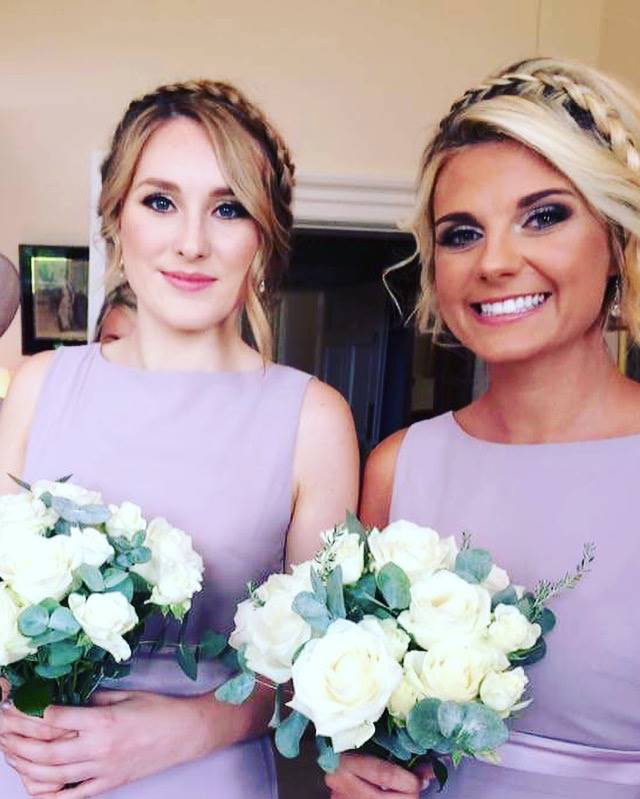 Bridesmaid's Diamante Earrings
Elisha's five adult bridesmaids wore elegant dresses in a lovely dusty lavender shade. She chose to give each of them a pair of Ruth Earrings as her thank you gift to them to wear on her wedding day.
These popular diamante drop earrings were the perfect match for Elisha's bridal comb and are a wonderful reminder of an amazing day that they will all treasure forever.
Mother-of-the-bride Mandy wore a pair too linking the whole bridal party together in their choice of wedding accessories.
I'd like to thank Elisha for sharing her breath taking images with us and wish the happy couple a wonderful long life together.
© Julieann Bird 17.03.18
Ruth Diamante Bridal Earrings