NEW Gold 'Juliet' Wedding Accessories collection
Gold is one of the hottest bridal trends for 2017 adding warmth and a touch of glamour.
I'm thrilled to launch a brand new collection called 'Juliet'. Opulent and luxurious in gold the designs have lots of sparkle and dainty sprays of pearls.
The statement headpieces, dramatic earring and necklace designs in this stunning collection provide serious wow factor.
Keep your look simple with just a couple of pieces to give you sophisticated aisle style.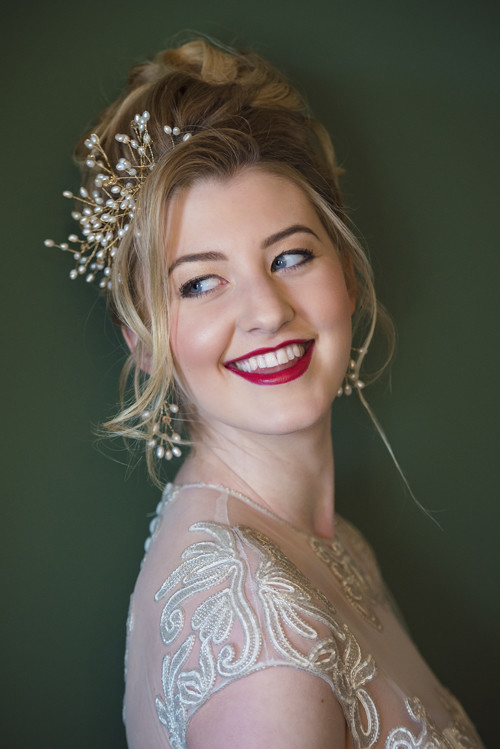 Ophelia Hair Vine and Earrings
Masses of delicate sprays of beautiful freshwater pearls with a sprinkling of sparkling champagne coloured Swarovski crystals.
This stunning Ophelia bridal hair vine makes an elegant statement and can be simply pinned anywhere into your bridal hair.
Beautiful statement Ophelia bridal earrings but with a soft, feminine, light and airy style.
Ophelia Gold Hair Vine
Ophelia Gold Bridal earrings
Portia Gold Bridal Earrings
Portia Gold Necklace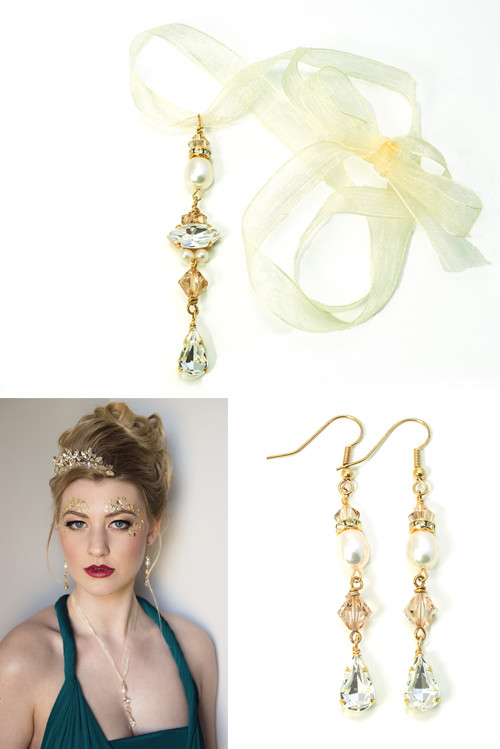 portia Necklace and Earrings
Designed with separate components that create movement when worn catching the light and sparkling for maximum effect.
The longer length Portia Earrings are a glorious mix of glittering golden diamante, luscious freshwater pearls and sparkling pale champagne Swarovski crystals.
The Portia Necklace is on a soft ivory organza ribbon that ties behind the neck allowing the wearer to choose the length.