Blush and gold are popular wedding colour trends this year. We first saw this on the designer bridal gown catwalks a couple of years ago as very strong bold colours. Now this has filtered down into the wedding boutiques and high street shops we are seeing much softer shades with pale champagne wedding dresses and coloured skirts with tulle, chiffon or lace overlays so that only a glimpse of the colour is seen.
One of my lovely brides-to-be getting married this summer has chosen blush and champagne for her colour scheme with bridesmaid's dresses and the venue decorated in these shades.


Wearing her long blonde hair in a plaited low bun style this lovely b2b has decided to not wear a veil leaving the stunning back and train of her breath taking wedding gown uncluttered and on view. Instead she commissioned me to create a statement comb for her wear tucked on the top of her low bun in the middle of the back of her head.
When she visited me in my Shropshire home studio with her mother for a styling appointment, the bride immediately fell in love with the Lily Tiara Comb. To fit in with her wedding hair style I changed the design so that the sprays would be on the outer edge radiating from the top of the bridal comb.
Lily Tiara Comb
Bridal Accessory Styling Appointment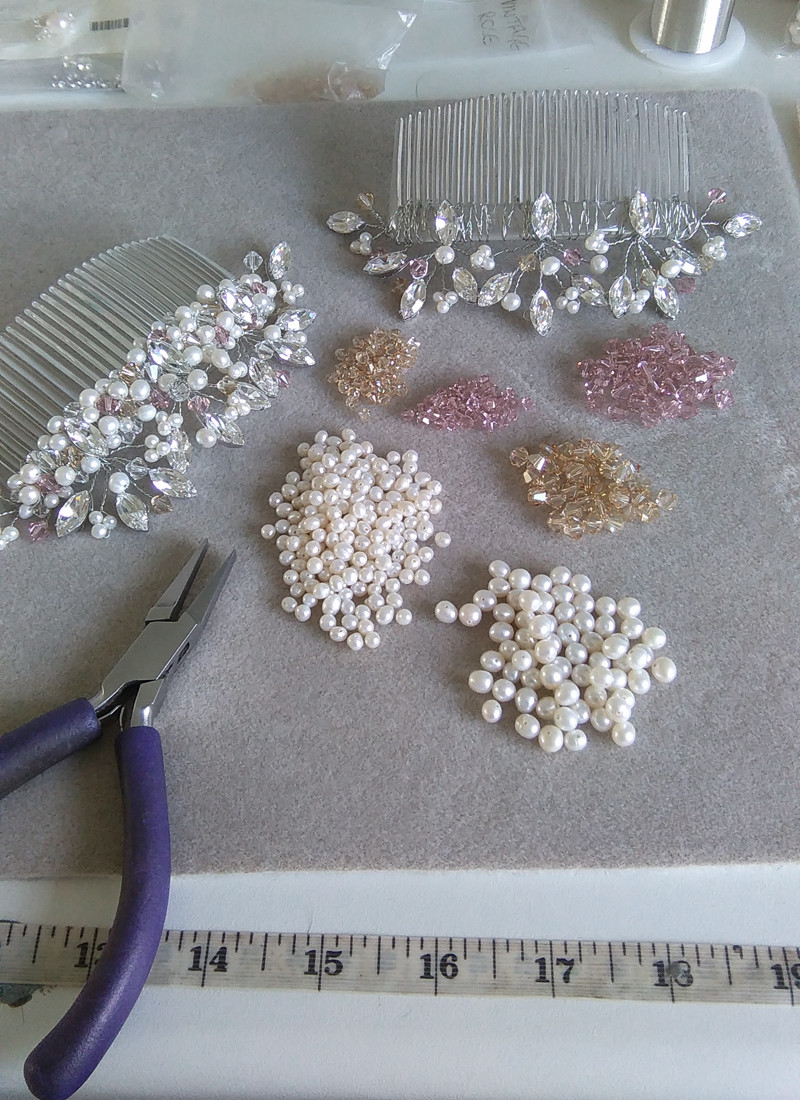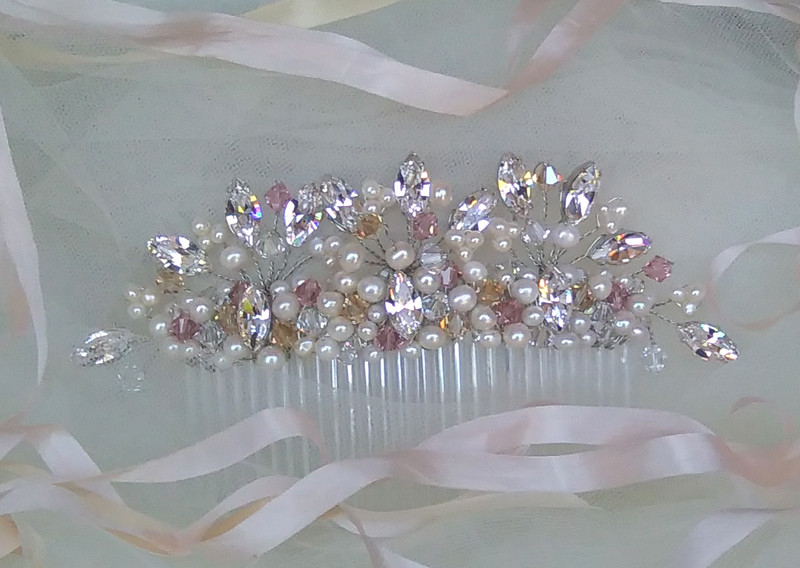 I colour customised the bridal comb replacing some of the clear crystals with the blush and champagne colours too; after looking at a number of Swarovski crystal samples she chose Antique Rose and Golden Shadow.


Reflecting on the bridal comb design for a few days, I wondered if the colours wouldn't be bold enough against the bride's blonde hair. I decided to make a second identical version replacing all of the clear crystals for blush and champagne ones strengthening the colour.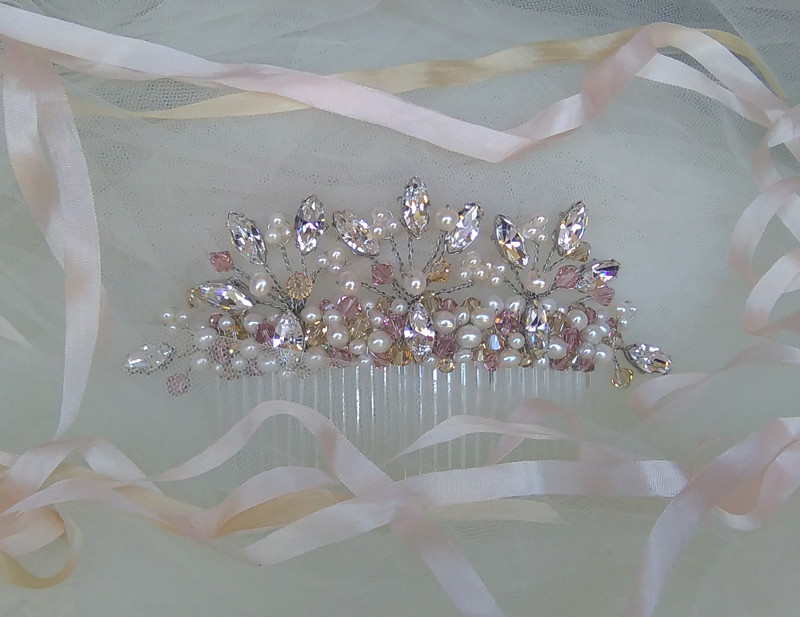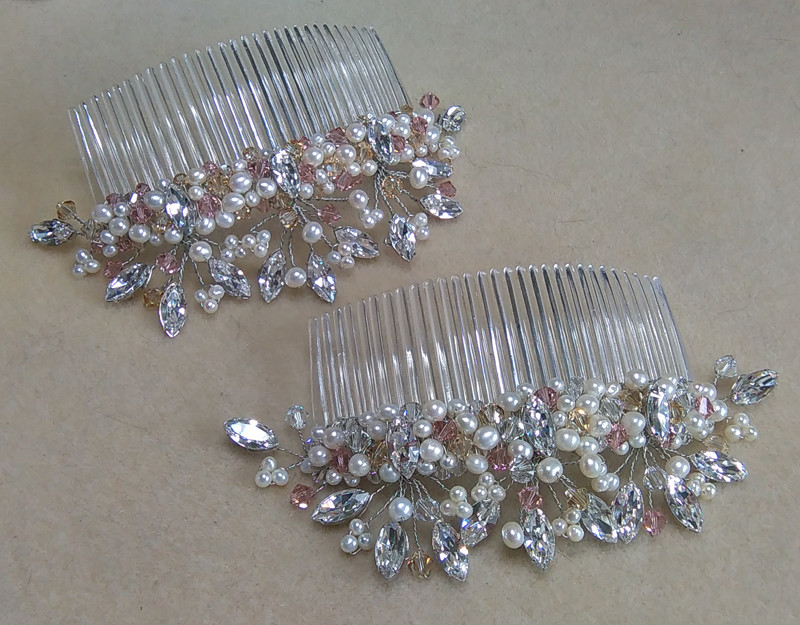 The colour difference in the two combs was extremely subtle but once the bride tried them on she preferred the second comb with the greater colour emphasis. Thrilled with her rose gold bridal comb, she has promised to share photos of her wearing it on her wedding day later this summer and I can't wait.
©Julieann Bird 04.05.17