The colour theme for our recent stunning styled bridal shoot at Garthmyl Hall was glittering golds. This glamorous colour comes in an amazing array of shades from shimmering rich gold to soft feminine rose pinks. It's a perfect colour choice for a wedding as it suits virtually everyone, and goes with so many other colours to create fabulous combinations that ooze sophistication and a timeless chic.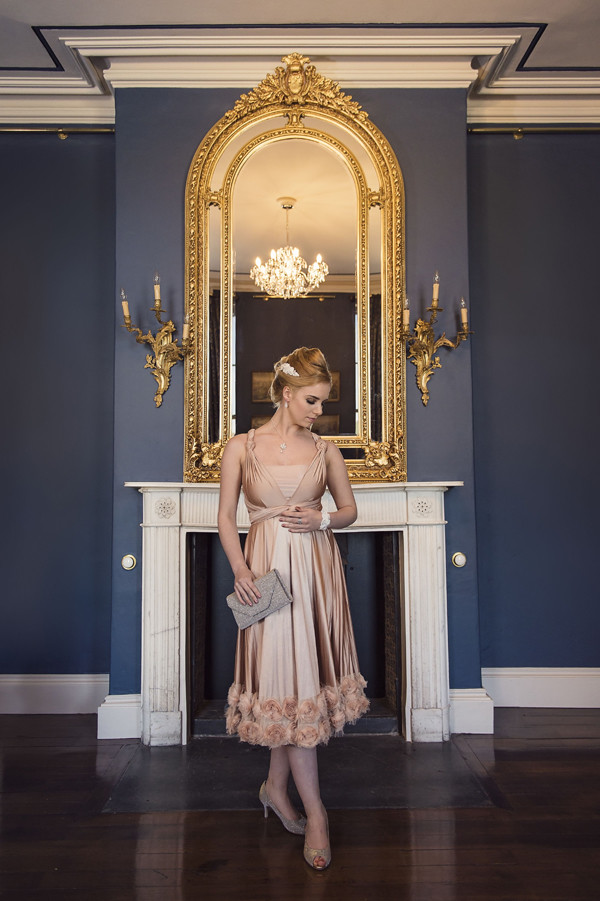 We all fell in love with the Twobirds rosette dress chosen as one of the gowns for the shoot by Anne Tucker at Wedding World in Shropshire. In a gorgeous shimmering 'rosewater' shade the hem was adorned with a double row of chiffon flowers. Available in four lengths (model Lauren wore tea length) these stunning dresses can be wrapped around your body in a number of ways to create 15 very different looks.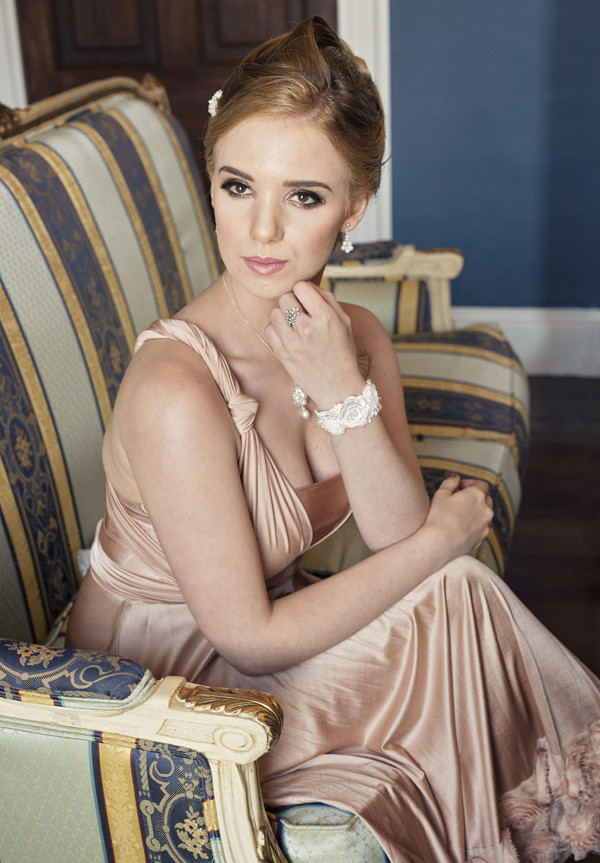 MUA Rachel Savine-Jones made a feature of Lauren's lovely brown eyes with a smouldering smokey look and a stunning rose gold glitter shadow highlight. Her shoulder length auburn hair was swept up and off her face by hair stylist Louise Price.
These stunning photos were taken by the super talented Vicky Cooper-Strongitharm from Amrose Photography.
The wedding accessories
Apart from the stunning colour it was the beautiful chiffon flowers on the Twobirds bridesmaid's dress that caught my eye. It would be very difficult to match the colour of this gown exactly so I focused my choice of bridal accessories on the embellishment details.


There is something soft and romantic about chiffon flowers; I love the fluffy raw edges of the delicate ribbon as it winds round and round in ever decreasing circles. My Daisy Bridal Collection was created around these same beautiful floral details. With the Daisy Ribbon Tie and Daisy Comb, the chiffon flowers are teamed with a textured embroidered ivory flower and other exquisite lace elements; each individual piece is lovingly hand sewn onto layers of tulle to create a soft and easy to wear bridal accessory. These designs are completed with delicate freshwater pearl sprays and dainty flowers that have sparkling Swarovski crystal centres.
Daisy Ribbon Tie
Daisy Comb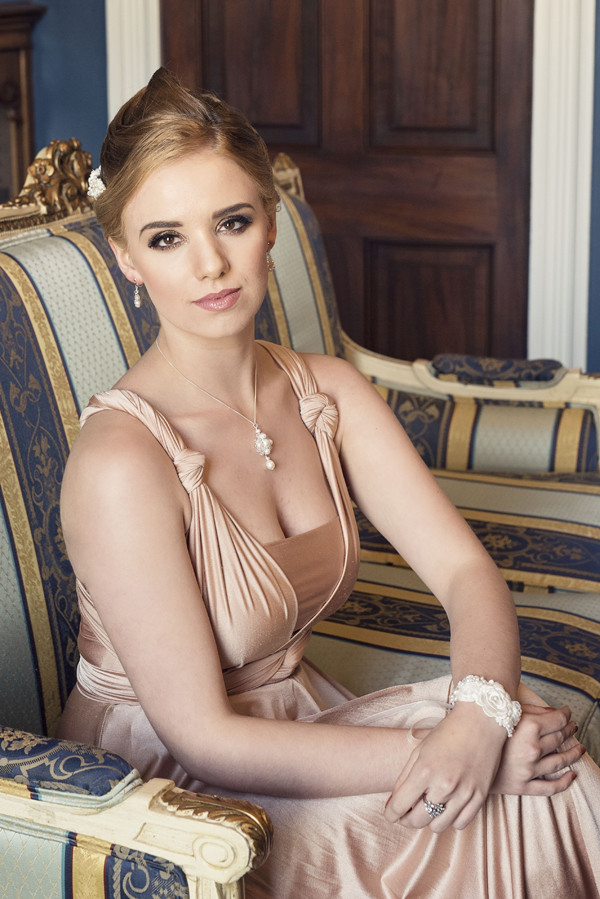 Model Lauren doesn't have pierced ears and was over the moon to discover that the Daisy Earrings she wore are also made as a clip-on option too. These dainty pearl flowers just added a pretty detail without detracting from the overall style.
The Jenny Necklace completed this shoot look. The pearl and sparkling crystal cluster pendant created a focal point and linked in perfectly with the other accessories and beautiful dress. The ivory colour of the jewellery and bridal comb looked fabulous against the rich rose gold of the gown.
Daisy Earrings
Jenny Necklace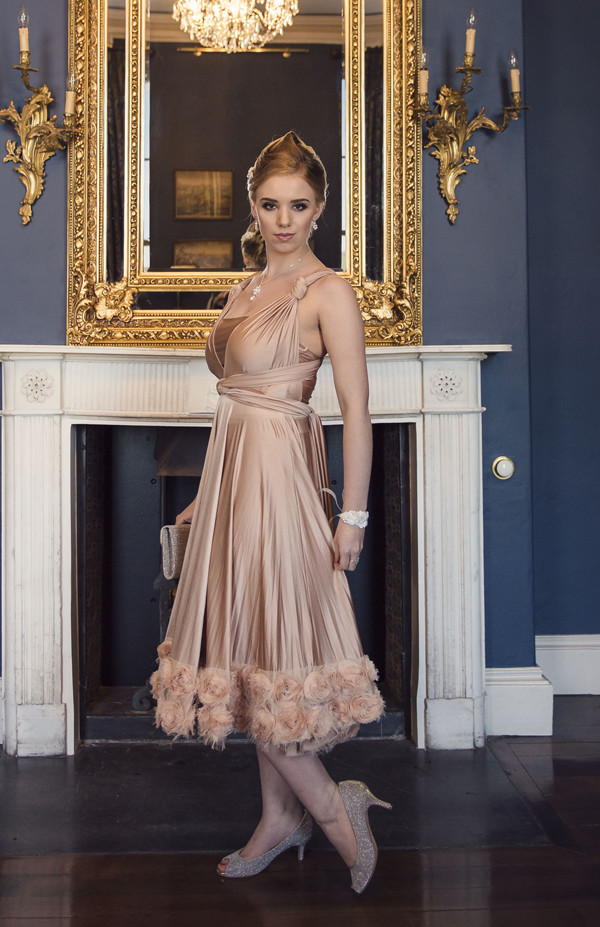 Twobirds Dress 1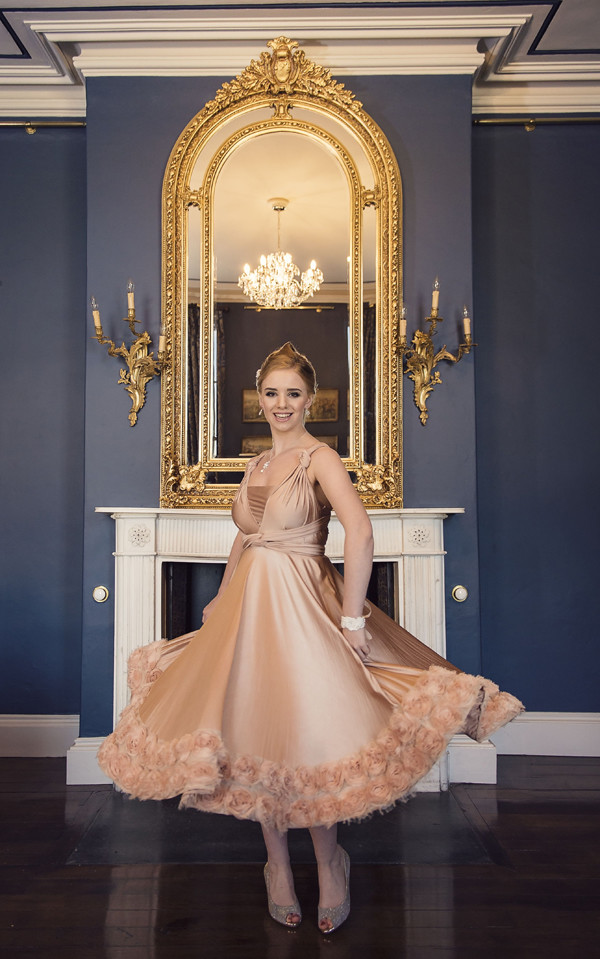 Twobirds Dress 2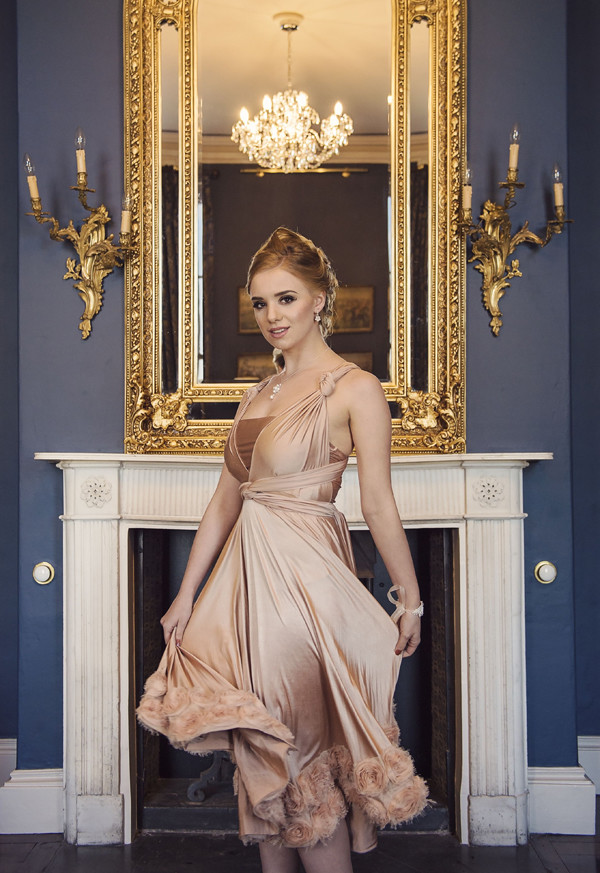 Twobirds Dress 3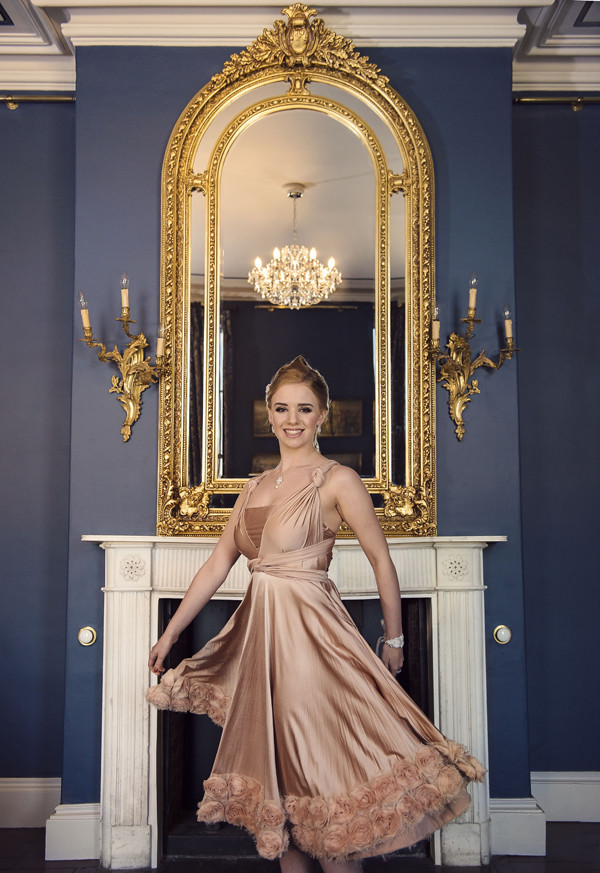 Twobirds Dress 4


Wedding World also supplied the glamorous gold glittering shoes and handbag that sparkled under the lights as the model twirled round in her dress.

Glamorous and sophisticated; the combination of a coloured dress with neutral ivory accessories that highlight a design feature is always a winner. This look would also work for a smart day out at a wedding or the races, a special party, prom or a bride looking for a second dress option for her evening celebration.

©Julieann Bird 06.06.16




Thanks to the amazing wedding suppliers who took part in the shoot;



Photographer & Shoot Director: Vicky, Amrose Photography

Venue: Garthmyl Hall

Models: Lauren Alexandra Wardle, Clementine Neville, Lottie Tomkinson

Make Up Artist & Organiser: Rachel Savine

Hair Stylist: Louise Price

Wedding Dresses & Accessories: Anne Tucker from Wedding World

Jewellery & Accessories: Julieann Bird Designs

Video: Andrew Jones from Cam3 Video

Florist: Nigel Whyles

Cake: Jackie Leadbetter, Great Exbaketations

Venue Dresser: Tammy Weaver, TMS Events, Venue Decorators