There are wedding fairs and then there are 'THE' wedding fairs which stand head and shoulders above the others. The 'I Do in Vintage' wedding fair at The Blakelands Country House yesterday was one of these exceptional events; it has to be one of the most welcoming and beautiful bridal shows I have ever had the pleasure of attending.
From the moment I arrived to warm smiles and offers of help to unload, to steaming cups of tea and biscuits brought round to all the exhibitors before the show opened to my picnic lunch delivered to my stand at lunchtime; you just knew you were part of something special.
I was spellbound by all the beautiful stands; the variety of wedding suppliers and the attention to detail was bewitching. Here are just a few that caught my eye;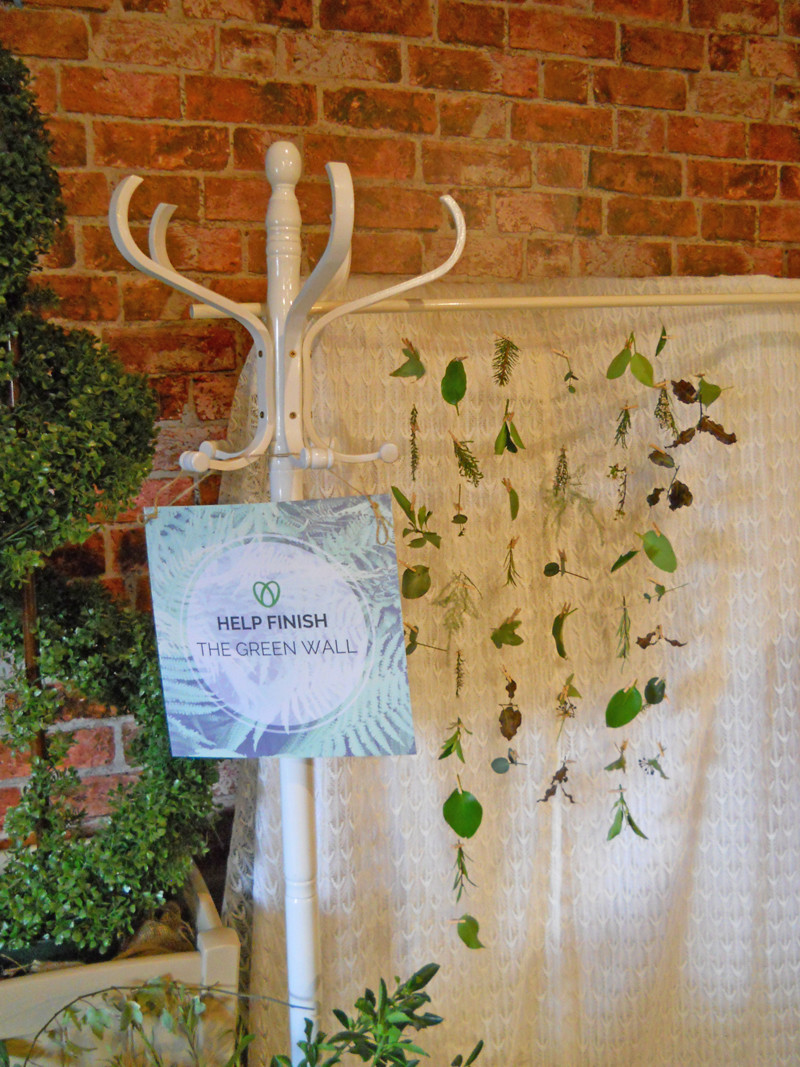 Loved the hanging green wall from Bride and Bloom. Visitors were invited to select pieces of foliage and attach them with dainty wooden pegs; so eye catching and different.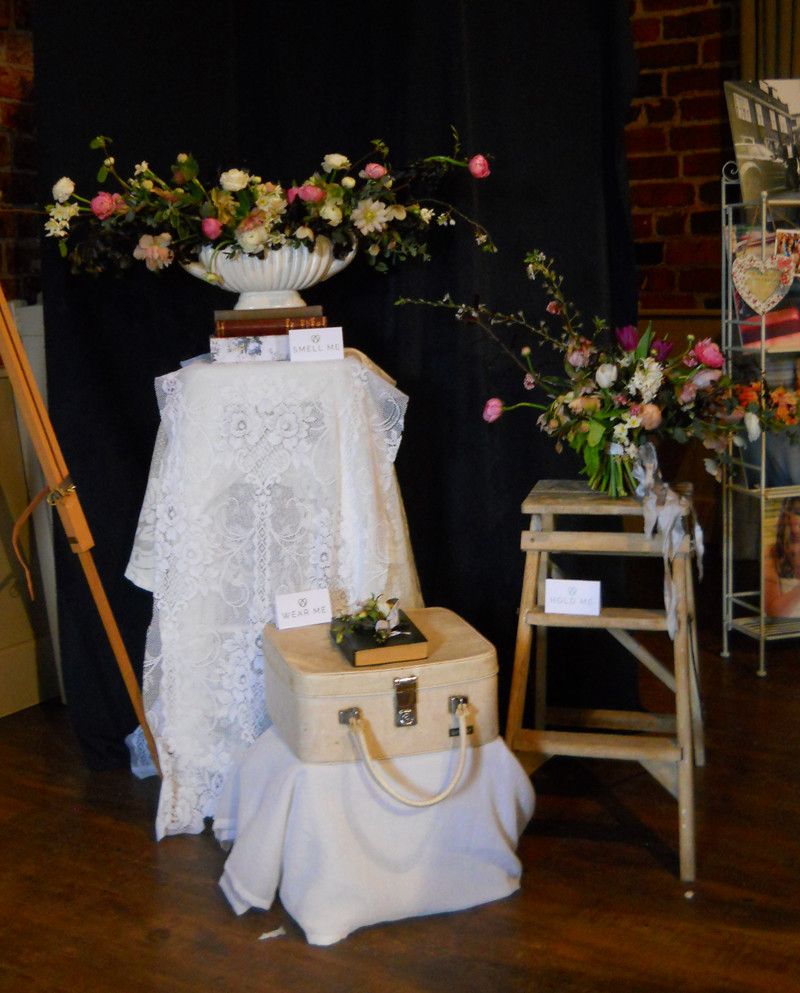 Hannah Walker owner of Bride and Bloom creates the most exquisite floral displays using scented British flowers and foliage.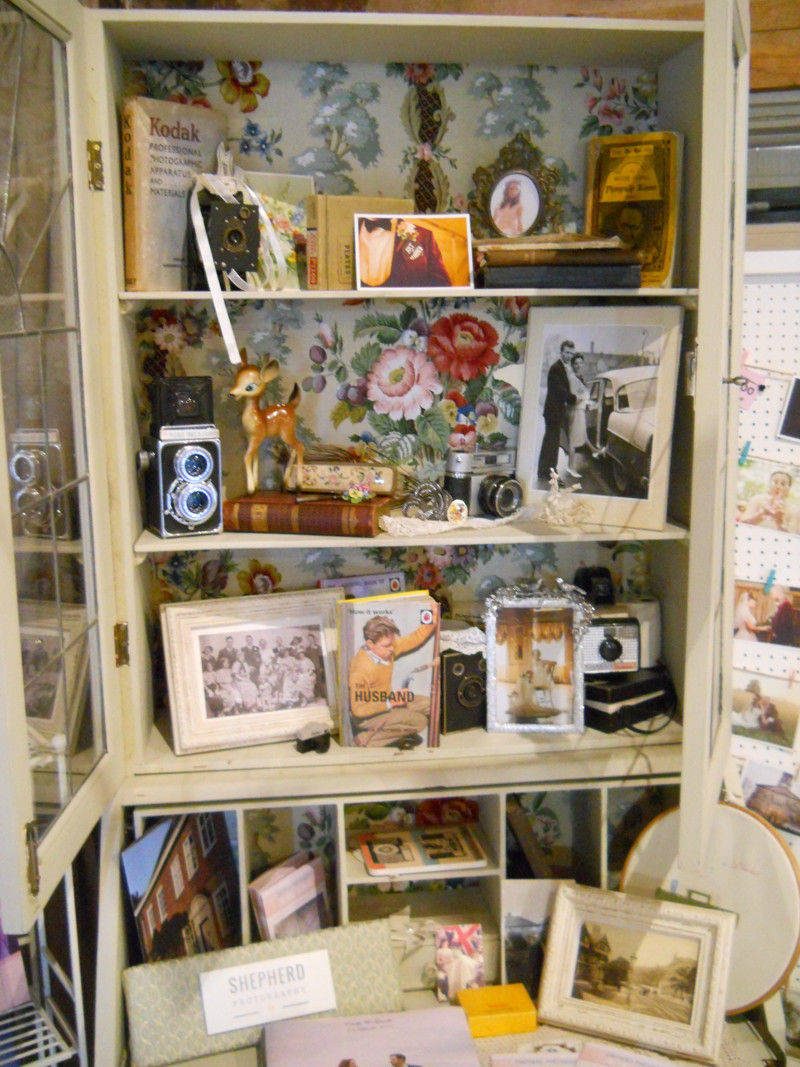 Eye catching and unusual display of some of the stunning images that Shepherd Photography captures are shown alongside some vintage treasures. The relaxed photography style of this husband and wife team is timeless and they're really wonderful folks too.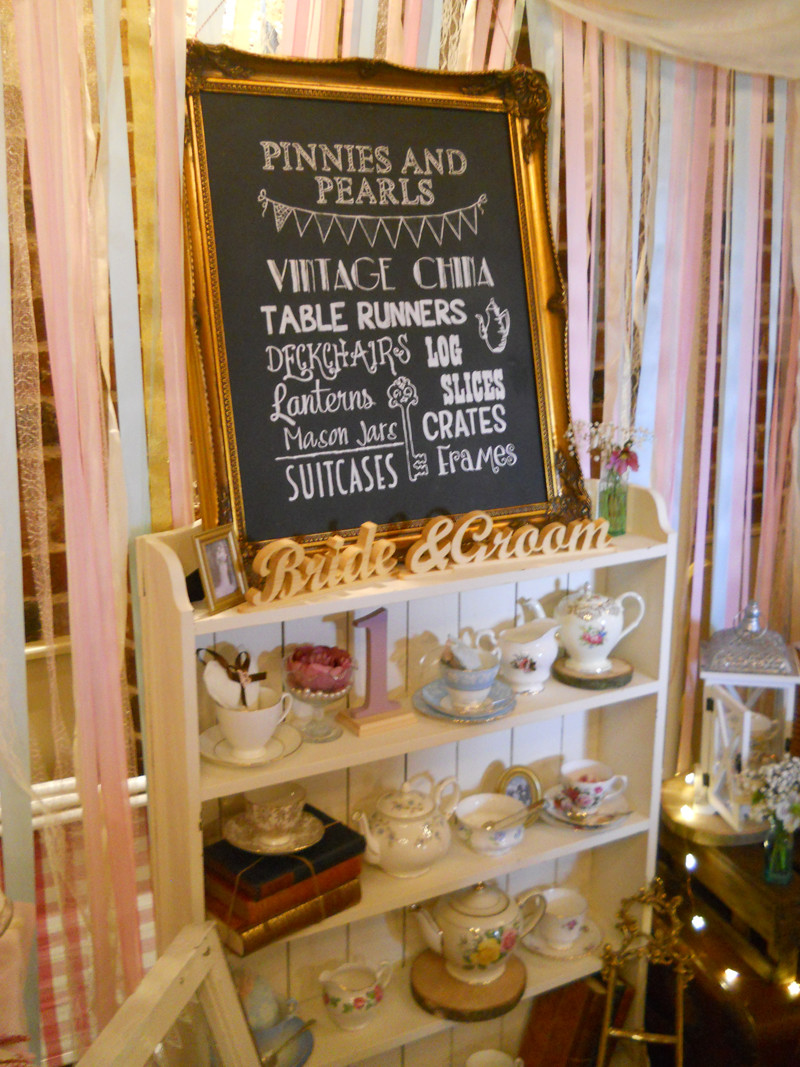 Pinnies and Pearls offer a glorious collection of vintage china and wedding props (trunks, bunting, birdcages, jars, lanterns etc) for hire. So many beautiful things I would be hard pushed to choose a favourite.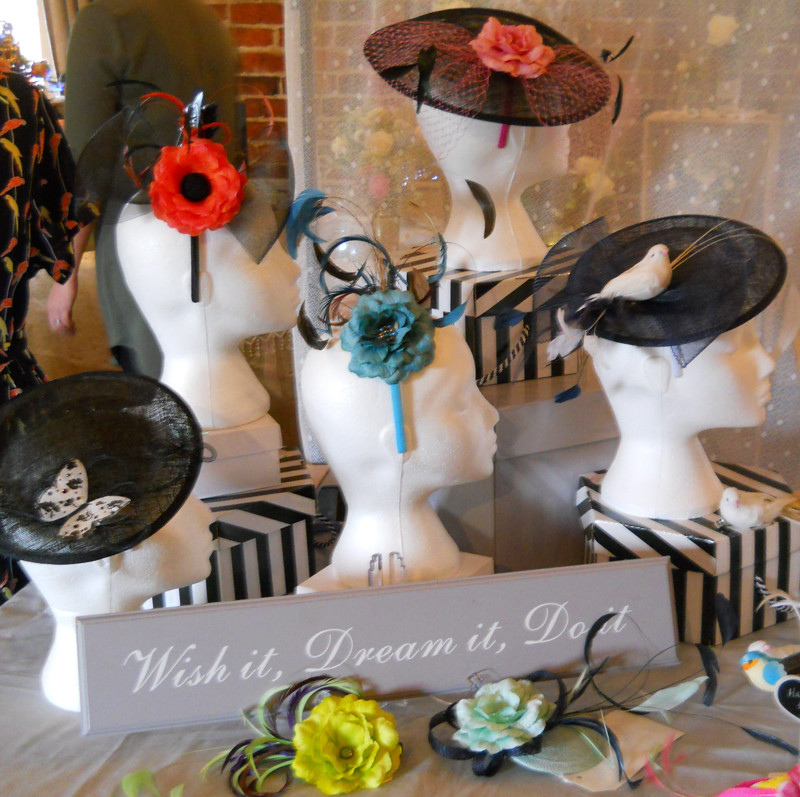 Beautiful individually designed fascinators from Bespoke by Belinda. Whatever your style or colour theme, this talented lady will design and make you something wonderful.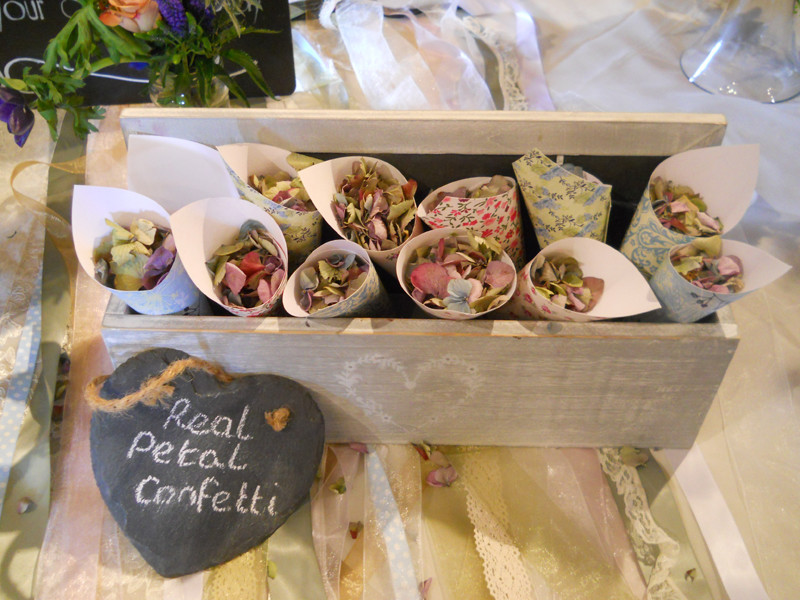 I was so impressed with the range of beautiful floral displays created by Jo from Floral Secrets but it was the dried real petal confetti cones that caught my eye.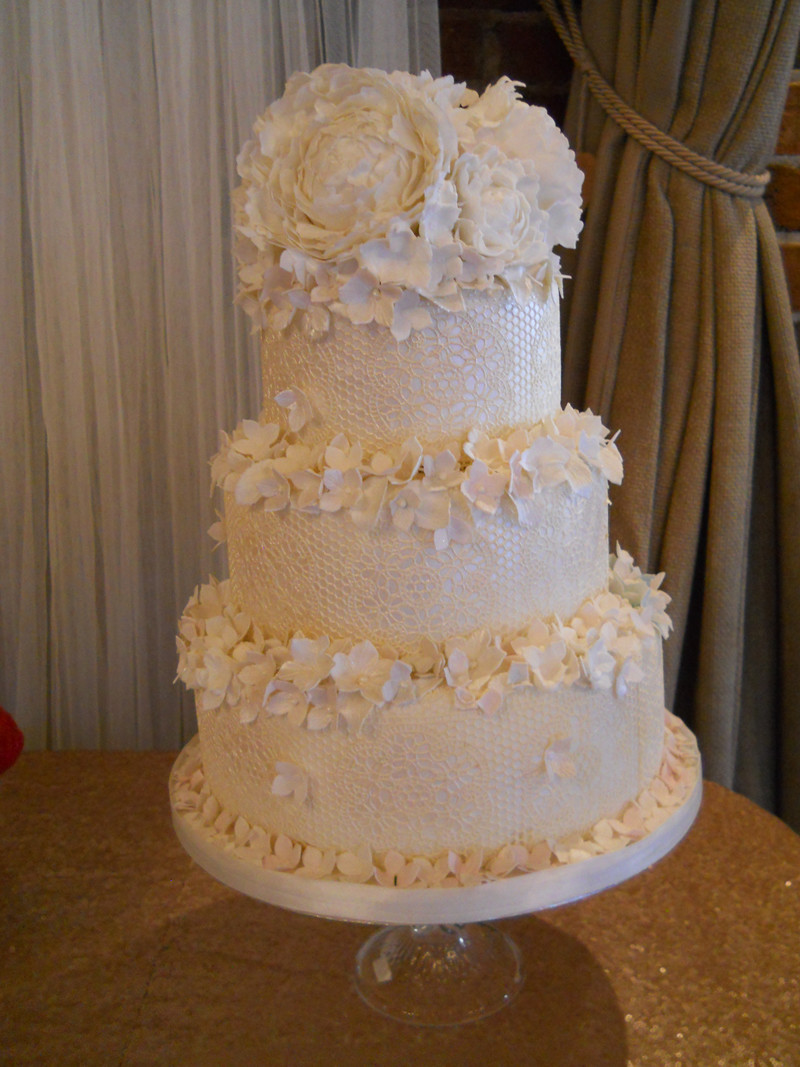 Award wining cake designer Victoria Green from Couture Wedding Cakes offers an amazing variety of wedding cakes. From cupcake towers to naked cakes, from buttercream or sugar crafted couture designer cakes to pretty wedding favours; its easy to see why this talented lady is so sought after.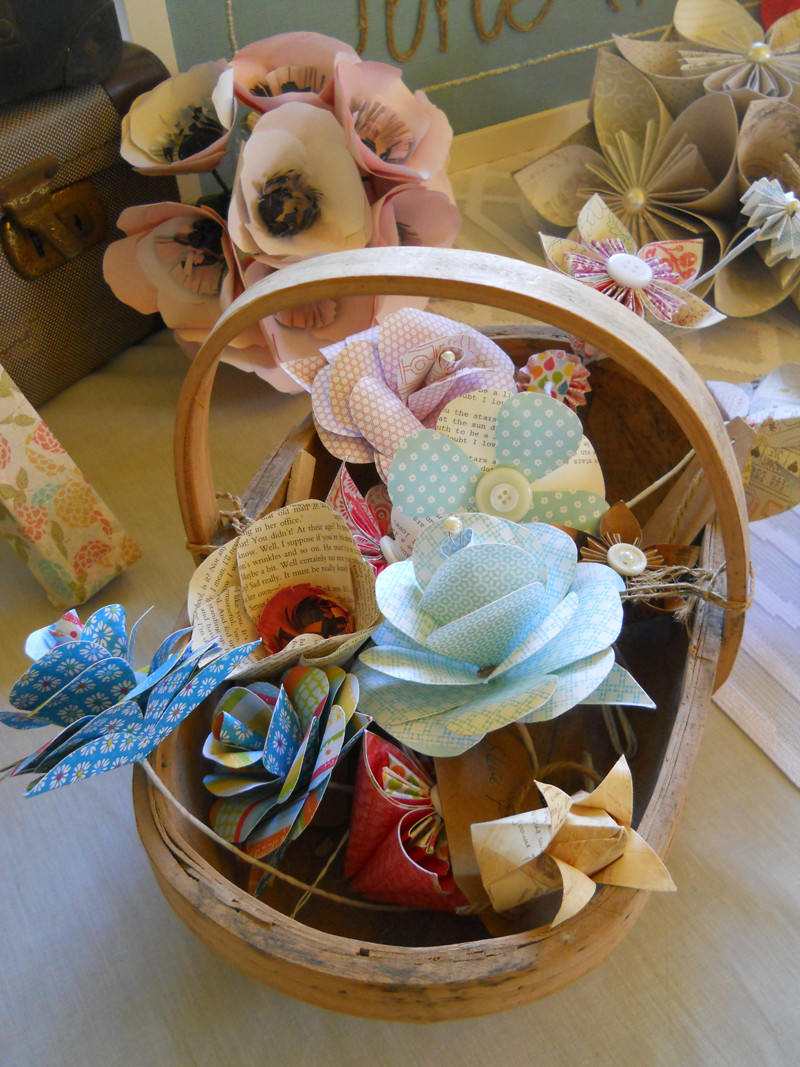 These colourful flowers are hand crafted from paper by June Tree Decorations. They can creatively make your wedding bouquets, buttonholes, corsages and centerpieces from a special poem, loved piece of music or treasured letters and books to keep forever.
Set in the heart of the rolling South Staffordshire countryside, Blakelands is an impressive Queen Anne house dating back to 1722. Providing a unique venue for your wedding or special occasion; it's not hard to see why it was a regional finalist in the 2015 and 2016 Wedding Industry Awards.
It was wonderful to meet so many lovely brides-to-be browsing the elegant stands and sharing their amazing wedding plans. With families, friends and partners, I enjoyed meeting all the b2bs and wedding suppliers; thank you for waiting to speak to me when we were busy.


It's truly an honour and pleasure to help brides-to-be to choose their wedding accessories and offer suggestions for their bridesmaids jewellery and mothers. When a b2b tries on a bridal design and suddenly she comes alive, you know she has found the perfect wedding accessories. Sharing this special moment yesterday reduced a couple of bride's mothers to tears of joy – a truly humbling moment.
Wedding Jewellery
Bridal Hair Accessories
Bridesmaid Jewellery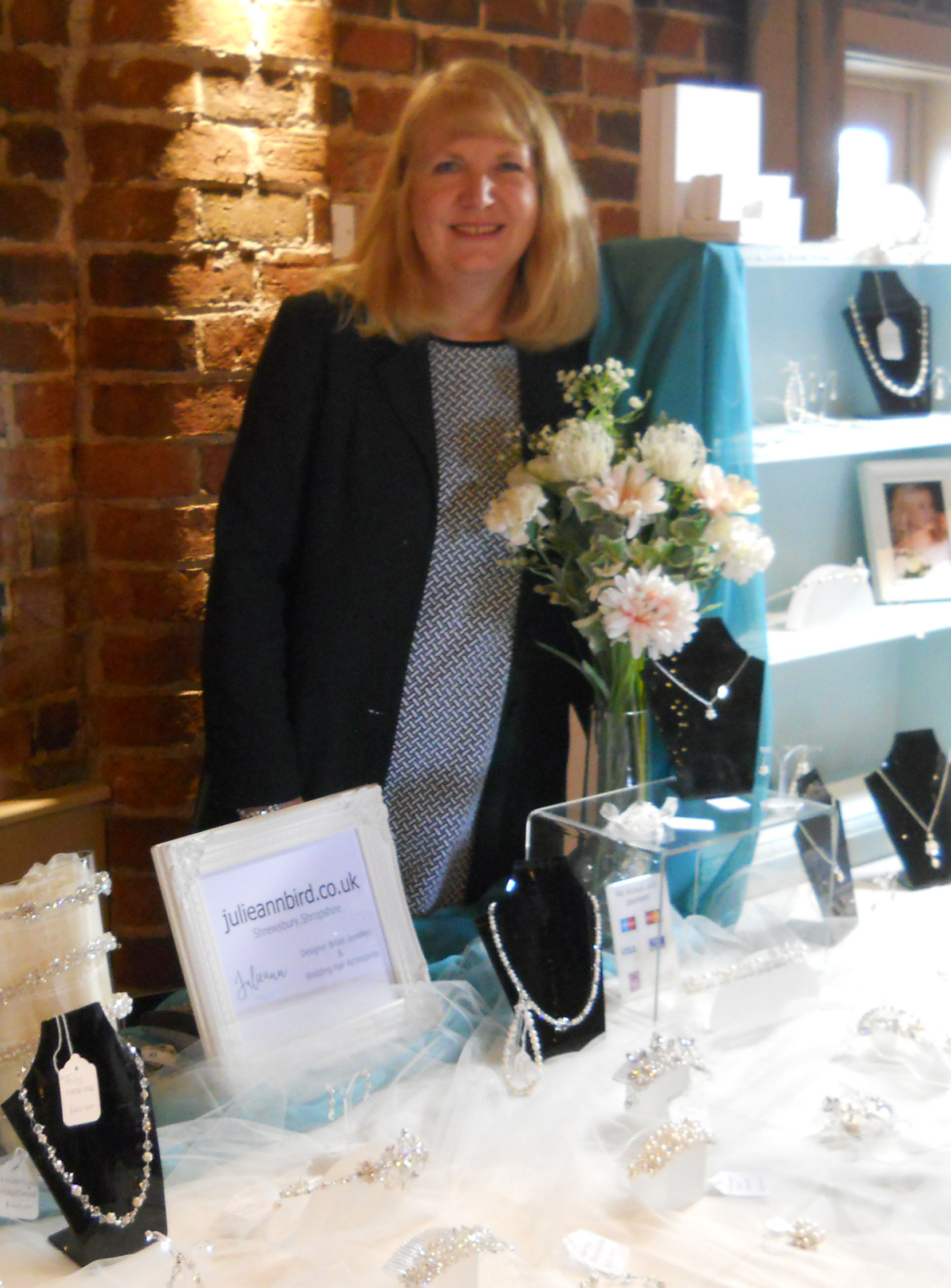 Thank you to you all; the wonderful brides-to-be with their family and friends, the other lovely like-minded wedding suppliers and the organisers (especially Victoria, Eve and their husbands) who worked tirelessly to make this magic happen.
© Julieann Bird 29.02.16