The stunning rolling hills of the picturesque Shropshire countryside was the breath taking backdrop for Charlotte and Sam's wedding in their home village of Clun. Complete with a derelict ancient castle and verdant fields, their late summer wedding was truly beautiful.
chloe Bridal Headband
With her exquisite lace wedding dress and long flowing veil tucked in above her low bun, Charlotte chose a simple pearl Chloe Headband.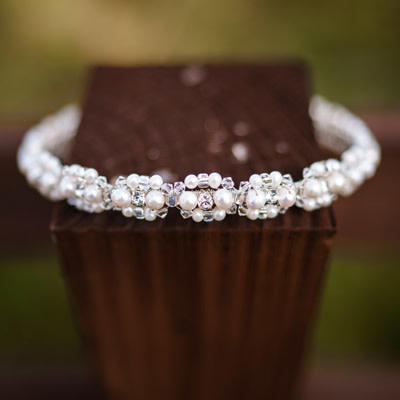 Pearl Wedding Headband
The elegant double wider design of this bridal headband created a statement classic look that complimented her dress perfectly.
Chloe Bridal Headband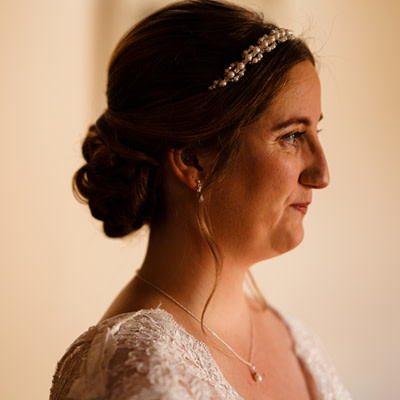 Anya pearl wedding jewellery
Charlotte loved the dainty drop shaped freshwater pearls of the Anya Earrings and matching Anya Pendant.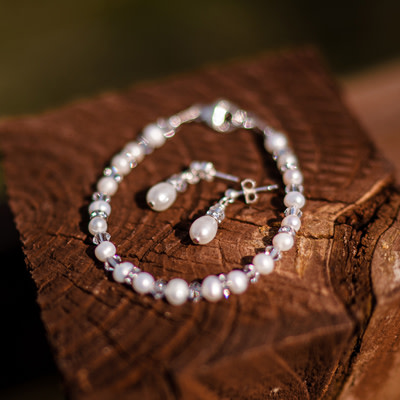 Anya bracelet and anya earrings
She also chose an Anya Bracelet to create a third focal point in her accessory styling; making a feature of her wrist.
Anya Pendant Necklace
Anya Wedding Earrings
Anya Bridal Bracelet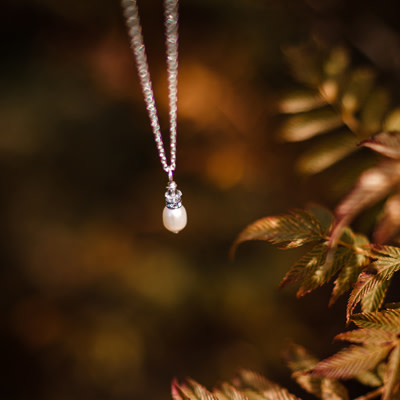 Anya Pendant necklace
These delicate pieces of pearl bridal jewellery completed her elegant wedding day look and gave glimpses of bridal pearls in her close up big day photos (courtesy of David Liebst photography UK).
"Just wanted to say thank you again for the beautiful jewellery ... We had an amazing day, and the jewellery was just what I wanted."