From the owner of Julieann Beads we bring you ... our new website (insert drumroll) julieannbird.co.uk. A year in the making from idea to finished website... a cast of eight ... all the latest special effects ... worthy of many awards. Sounds like the latest blockbuster movie maybe but in fact it is a true labour of love that we have researched, planned and lived with 24/7 for what feels like an eternity. We hope you like our new site as much as we do; we all like different parts best but here are our faves;



Our Story

Whenever I buy something I like to find out about the person who made it or the story behind the company. That is one of the main things that sets designer makers apart from mass produced inferior goods from overseas. It's always so much nicer to have something that has been carefully thought about; lovingly crafted by an individual who leaves a little part of themselves in whatever they create. Our story gives you our history, shows the faces behind the business; shares what makes us tick and why our customers love us so much.
Our Story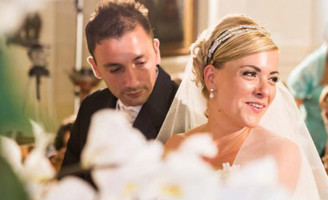 Inspirational Gallery
There is nothing lovelier than a beautiful bride smiling and looking radiant on her wedding day. We love seeing photos of our amazing brides and hearing all about their special day. Our gallery is packed with gorgeous images that are a true inspiration to other B2Bs planning their own weddings. If you're looking for accessory ideas, hair styles, wondering whether to wear a veil or just like seeing amazing real-life brides please take a look at our real-life bridal gallery.
Gallery
Beautiful Designs
We've spent an awful lot of time looking at loads and loads of websites; establishing what we like and don't like about how they display their products. There isn't much point creating beautiful jewellery and head pieces if the website doesn't do them justice. With a series of images that the user can select and enlarge; we hope you like how we've chosen to share our designs.




Screen Friendly
Whether you visit our website on your phone, tablet, laptop or PC our lovely new website arranges itself so it always loads to fully fit your screen size making it easy to view and use; at home or on the move.




Emily
Our lovely model Emily is the beautiful new face of Julieann. With her long wavy dark hair, stunning blue eyes and English Rose complexion she was tremendous fun and a natural bride model on our shoots and more are planned.
BLoG
How to guides, real-life weddings, top fashion tips, our latest designs, show news and behind the scenes gossip ... it's all here as I give you a glimpse into the world of an accessory designer and share the things that catch my eye and inspire me.
No doubt with time as the website grows and new exciting things happen, there will be other parts of the site and business that become favourites. We really hope you like the new julieannbird.co.uk website and we would love to hear what you think of it '... good and bad.
Thank you so much for reading and we'll see you at the Oscars?

Julieann X
©Julieann Bird 21.01.16