What's my favourite design to make?
This is easy to answer… it's always the last piece I created! As soon as a bridal headpiece or item of jewellery is finished I look at it and think THIS is my favourite :) I use a variety of techniques but my designs roughly fall into three types;
Bridal Hair Vines
I love traditional wire work; my new bridal hair vines are the most complicated I've worked on to date. Some of the sprays use a single piece of wire about 3m long and it takes a lot of skill to keep it tensioned as I work! Add in the balancing of pearls, crystals and diamante into the design as I work and it's a maker's challenge that is extremely rewarding.
Elisha Hair Vine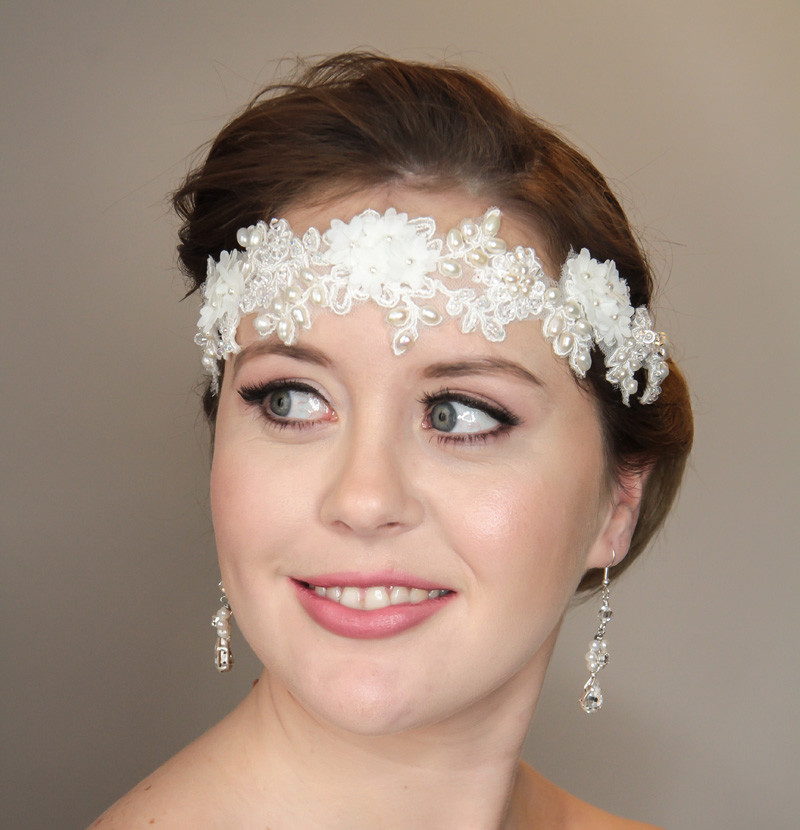 Lace wedding headbands
I learnt how to embellish lace from my mother. She expects the back of my work to be as neat as the front! My lace headbands and bridal cuffs are created from exquisite pieces of lace intricately hand sewn together. These are then brought to life with the addition of delicate beads and other lovely things; these are a sheer joy to make.
Julia Bridal Headband


Colour Customised bridal accessories
Every now and then I feel the need for colour. Some of my brides commission me to add a hint of colour to their wedding accessories while others opt for something that is definitely not ivory. My Bella Rosa headband comes with me to all the shows; vintage 1920's hand carved mother of pearl buttons are teamed with pearls, crystals and silk ribbons in luscious shades of blush, clover pink and gold on a lace band, she's a true labour of love.
©Julieann Bird 02.03.17