There are days when the magic happens, when someone touches your life and you just know that things are never going to be the same again. To meet another creative mind that's on the same wavelength as you; that's inspired by finish, colour, shapes, texture, patterns and with an exquisite eye for the fine detail is a true blessing.
As soon as I met Jennifer Bone at a recent wedding fair I knew I'd met a like-minded soul. I was thrilled when she invited me to her elegant bridal boutique 'My Little Wedding Shop' which is based in the beautiful market town of Bridgnorth, Shropshire.
As soon as I stepped through the door I was warmly welcomed into wedding heaven. Every single one of the beautiful gowns in her boutique is designed and created by Jenny. The sumptuous fabrics, luxury laces and fine detailing means that each bride has a stunning gown made to not only fit her but styled to create a bespoke look. The boutique also creates amazing veils to match and has everything you need to complete your bridal trousseau from carefully selected British bridal designers.
My Little Wedding Shop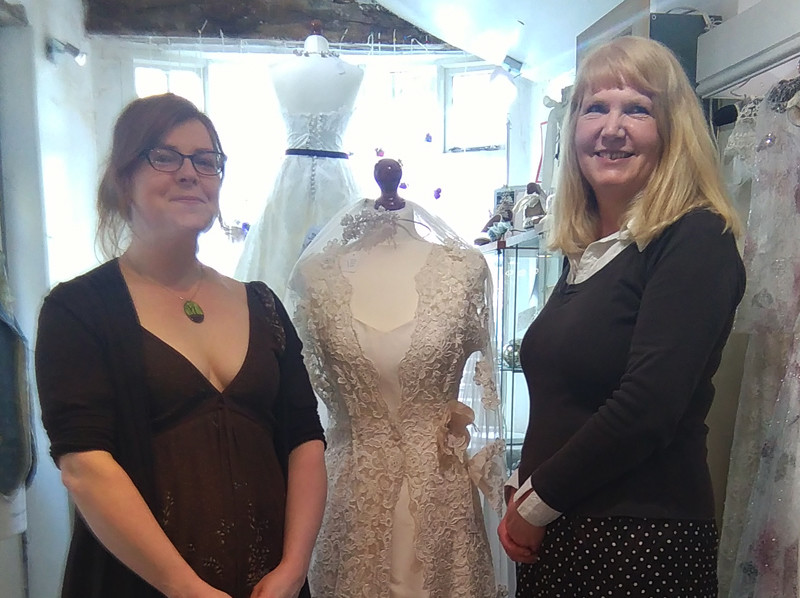 It's the small details that matter and set Jenny apart; the finish on a sleeve edge, the choice of embellishments, the adjustment of a neckline, a splash of colour. Like me Jenny agrees that choosing your wedding dress and accessories should be one of the most wonderful experiences of your life; something that you have dreamt of since you were a little girl.
We are thrilled to announce that we will be collaborating with 'My Little Wedding Shop' in the very near future (watch this space to see the wonderful things we have planned) and we just can't recommend Jenny highly enough.
© Julieann Bird 30.04.16